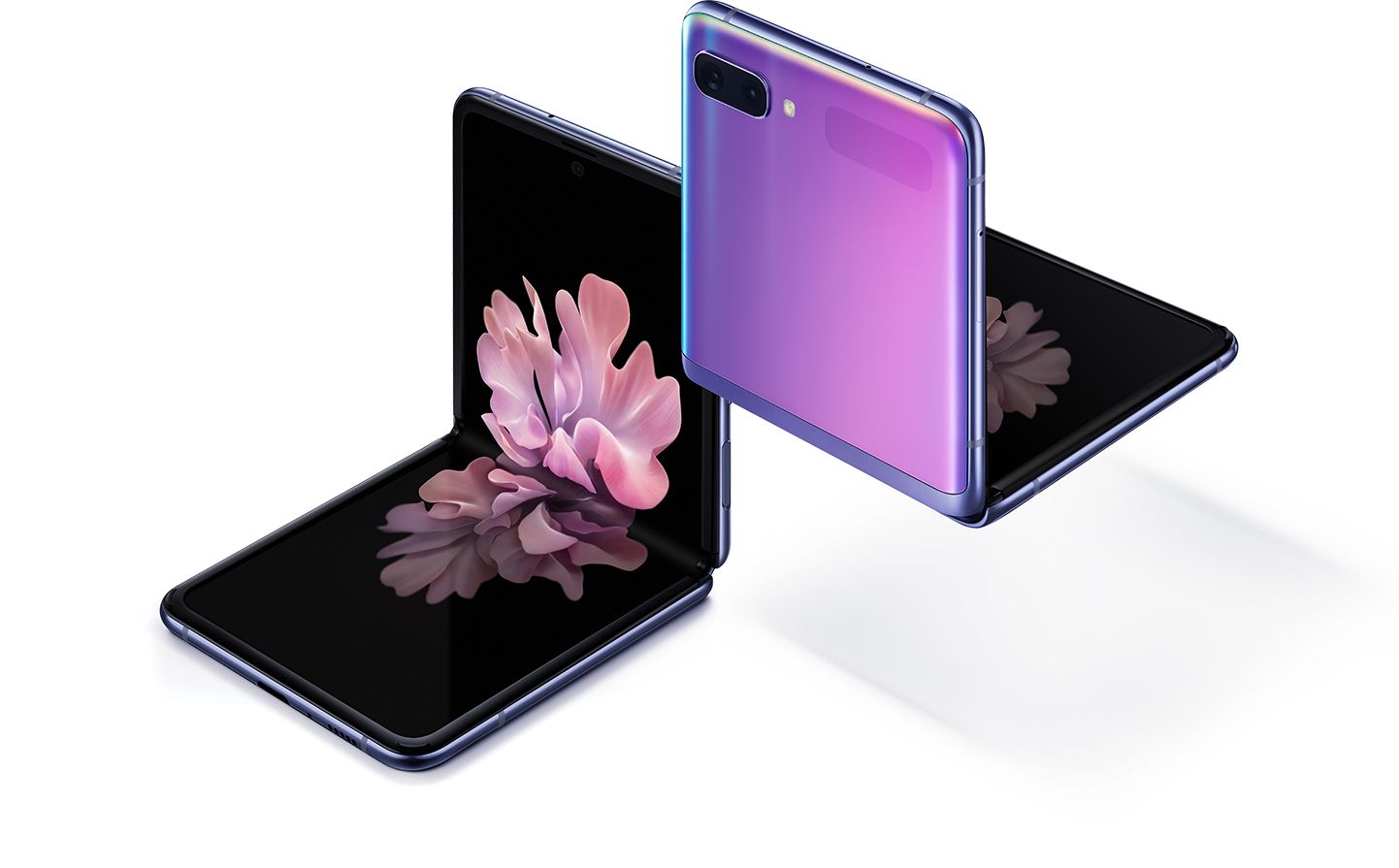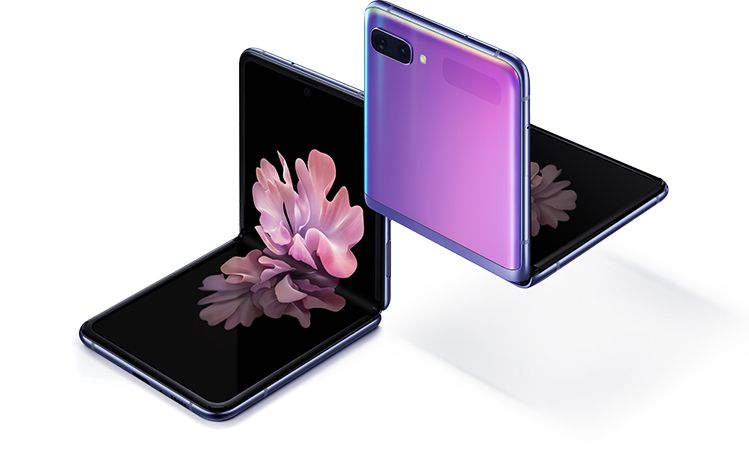 Introducing the Galaxy Z Flip
First came the Galaxy Fold. Now, unfold a whole new era of
style and compact convenience with the Galaxy Z Flip.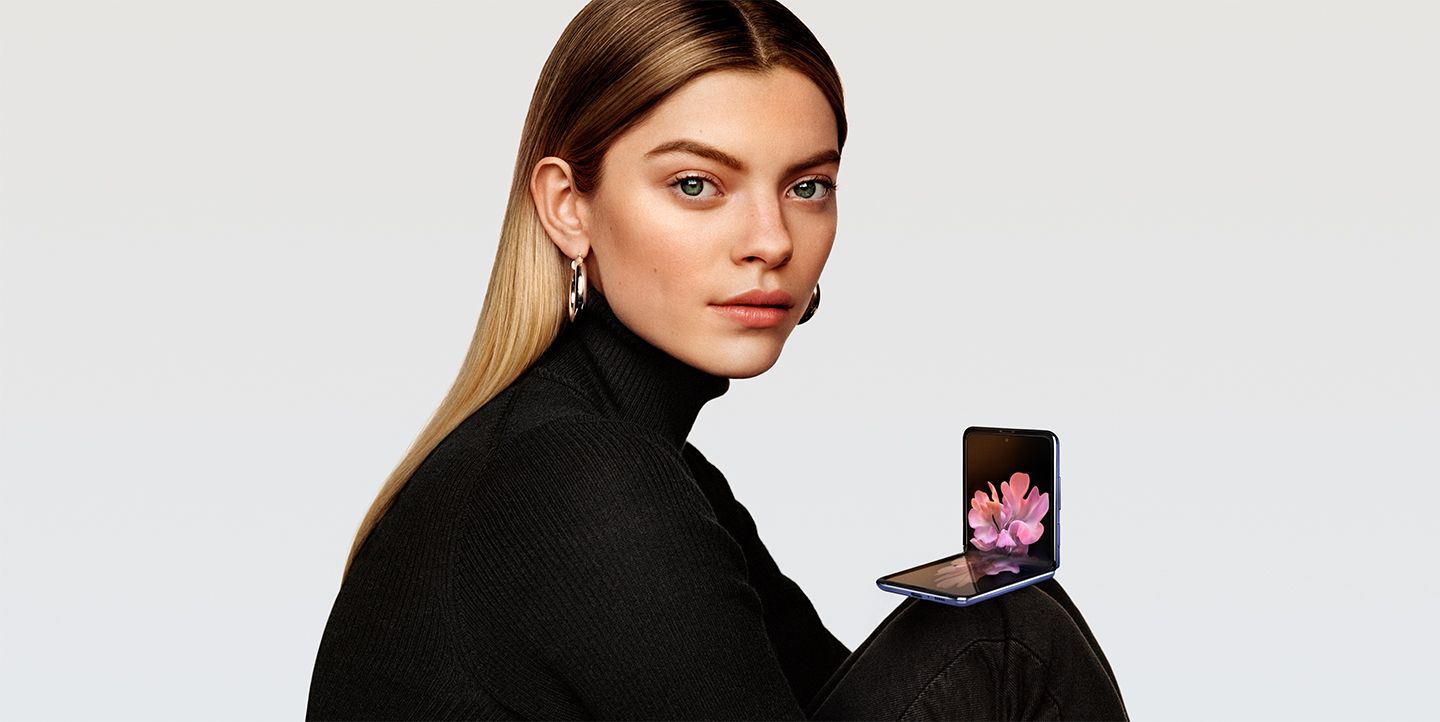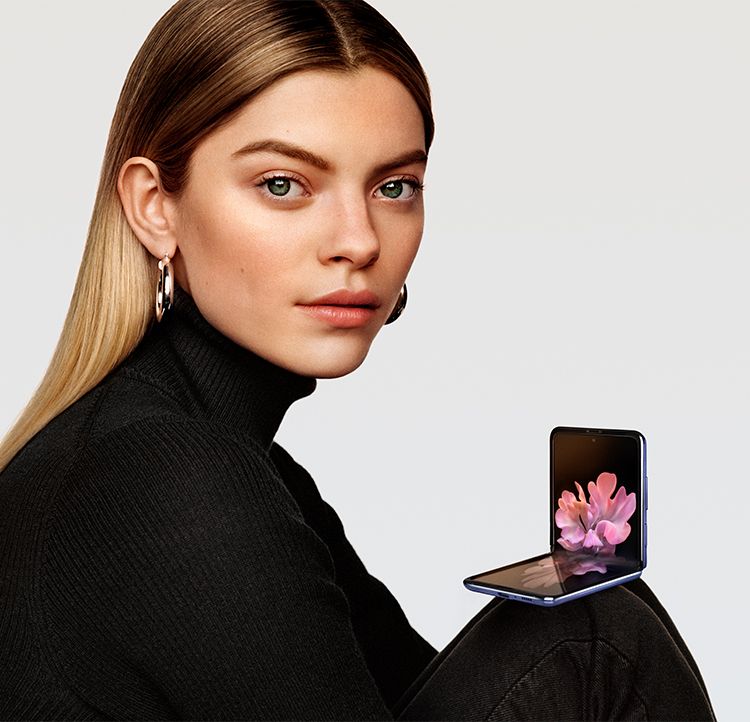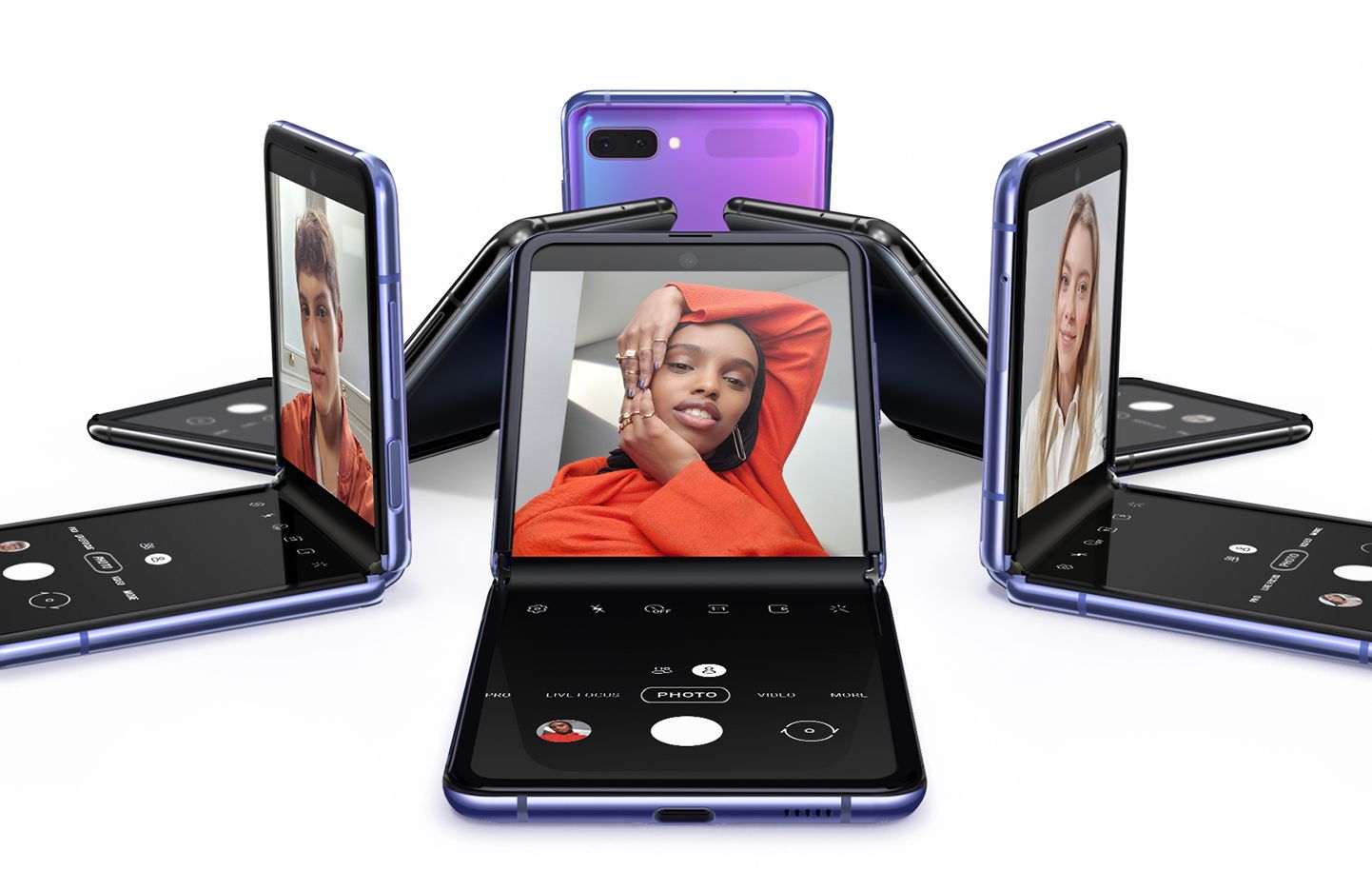 Actual. Folding. Glass.
You might have guessed. Rules don't sit too well with us. We've created a wide-screen phone that folds neatly in half. This all-new durable form factor is unlike anything you've held or seen before.
Ignoring convention, Galaxy Z Flip features the world's first Ultra-Thin and Ultra-Tough, Real Flexible Glass screen on a smartphone.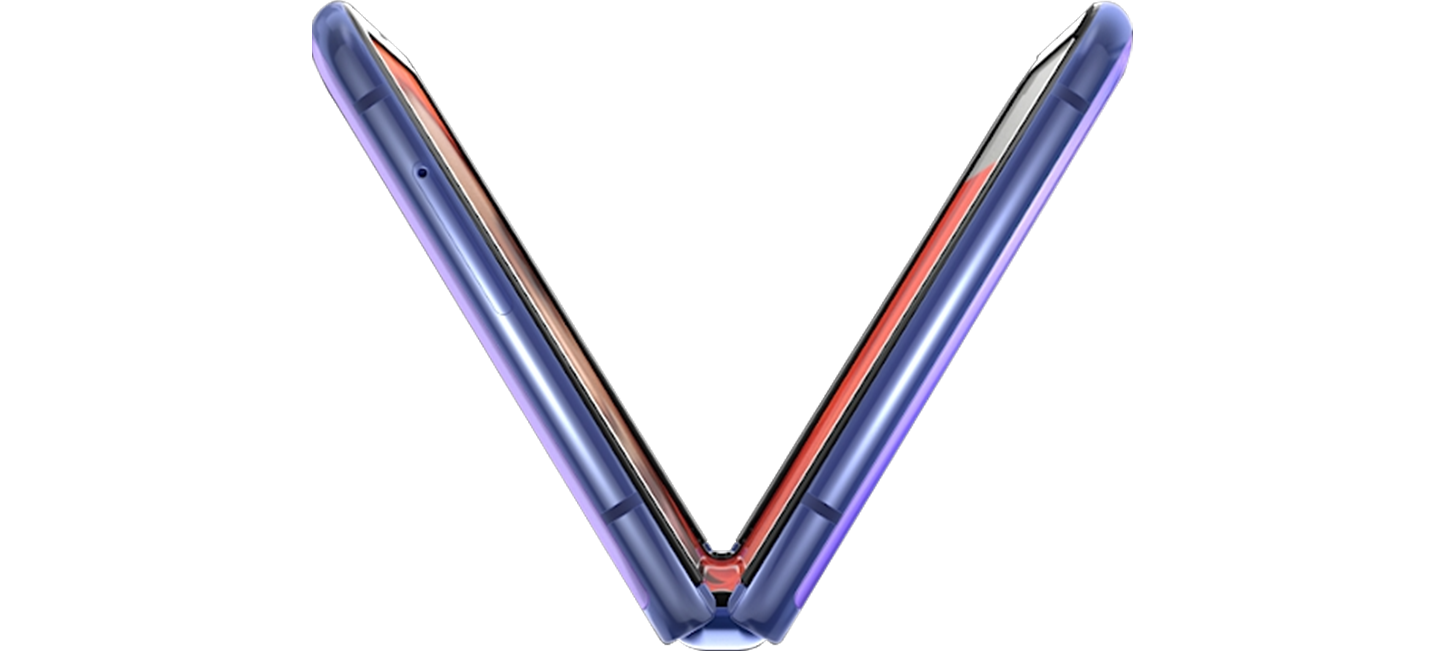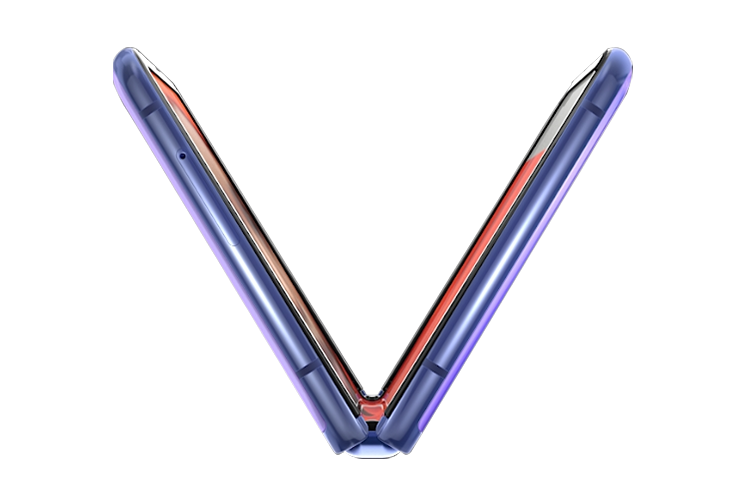 An icon in
the making
The Galaxy Z Flip unfolds seamlessly into a 21:9 Infinity Flex Display, offering a truly uninterrupted view for a cinematic experience. A full glass screen wraps smoothly from edge to edge, giving you the full picture every time.
The Galaxy Z Flip is crafted with sleek, minimal lines and a unique design that's made to turn heads.
In two distinctive colour palettes with a stunning prismatic effect, this one-of-a-kind phone is an icon in the making.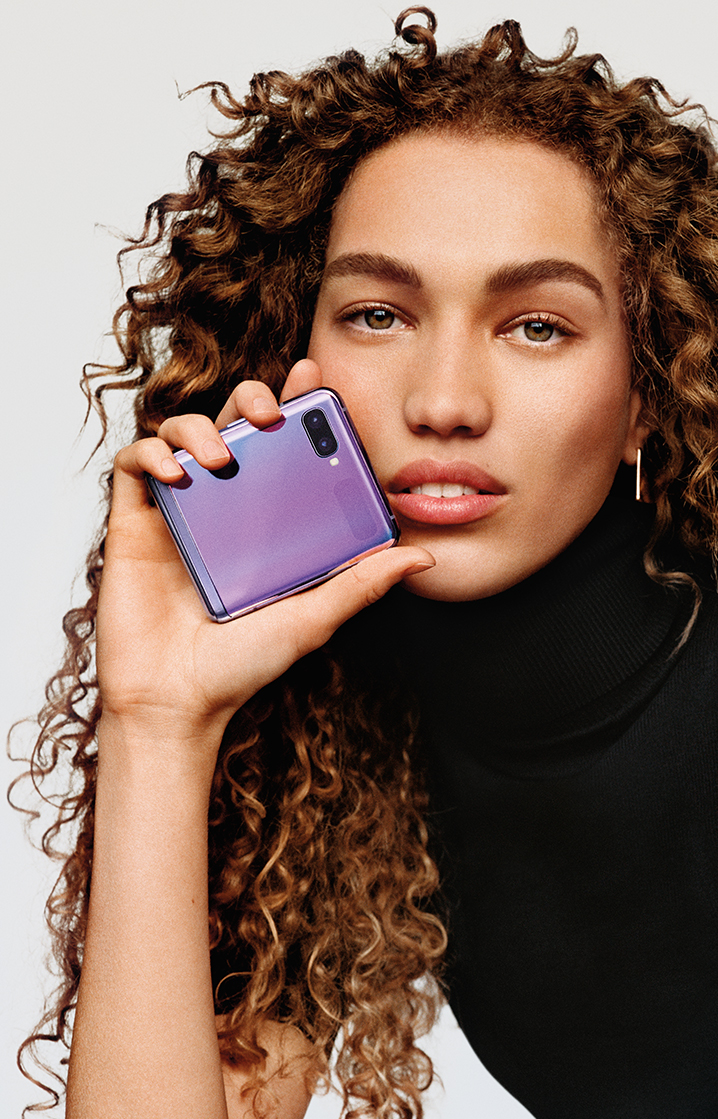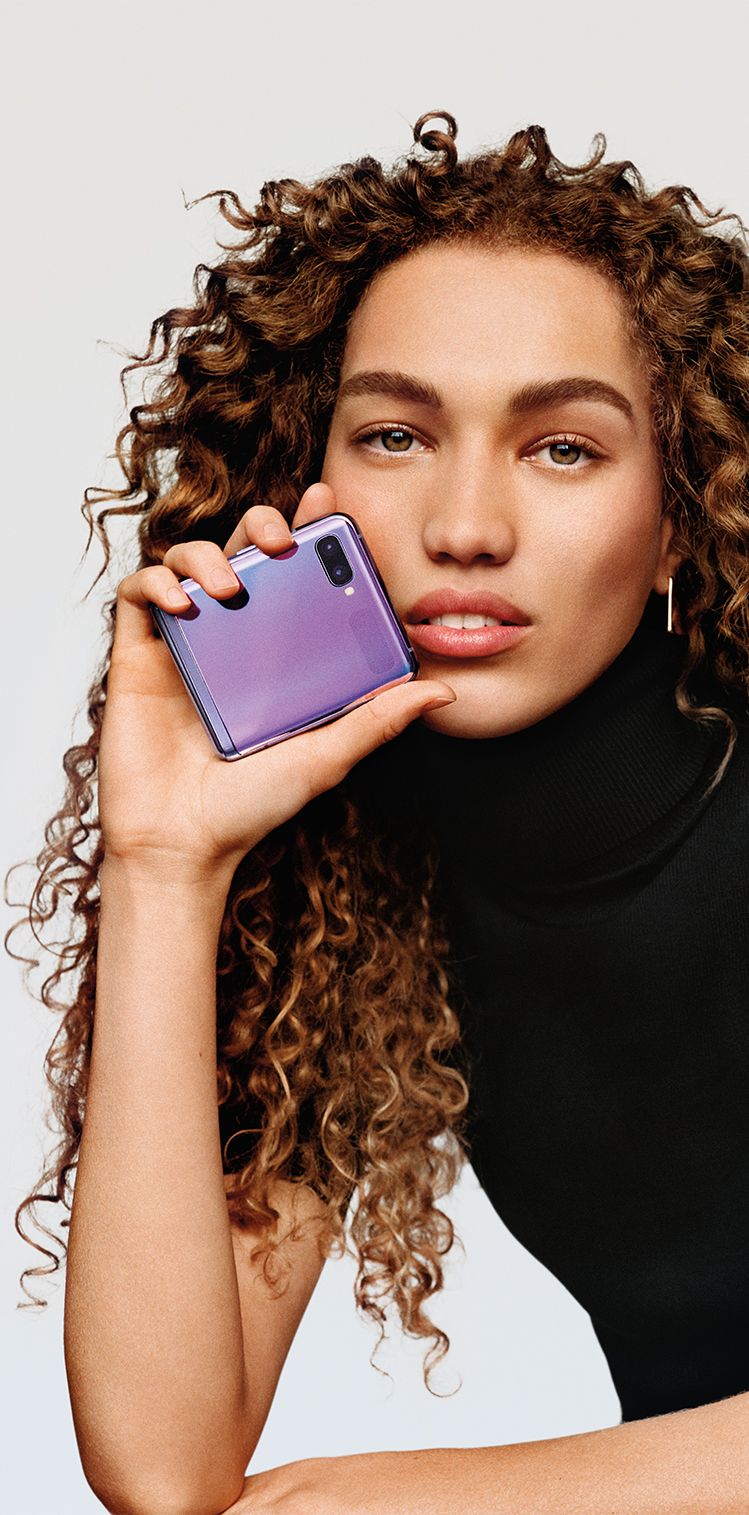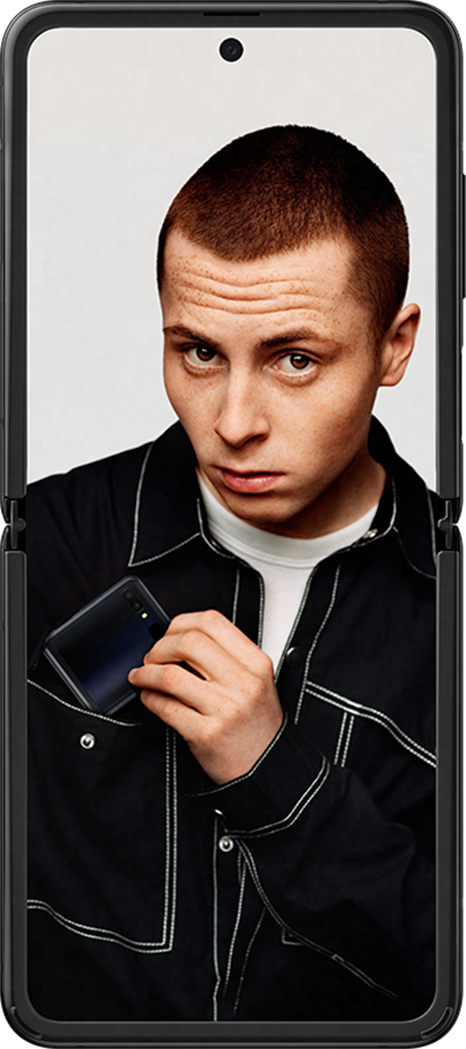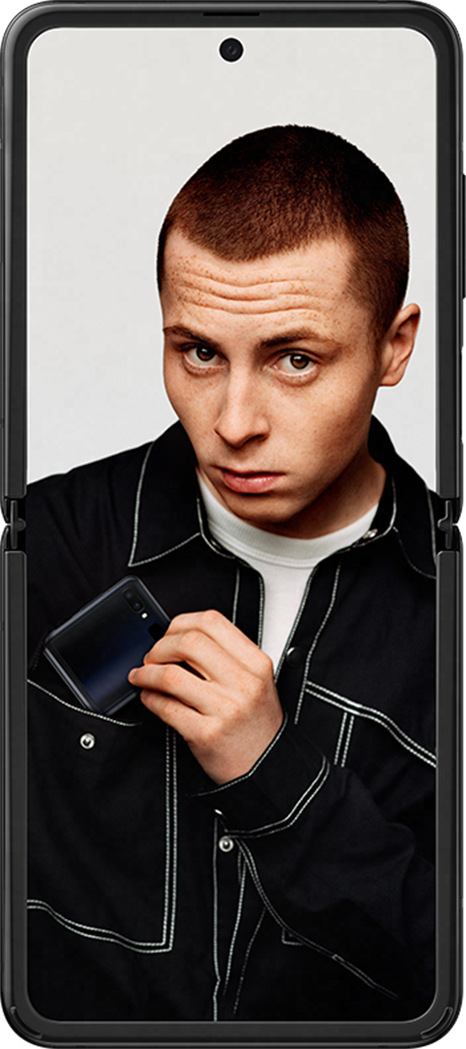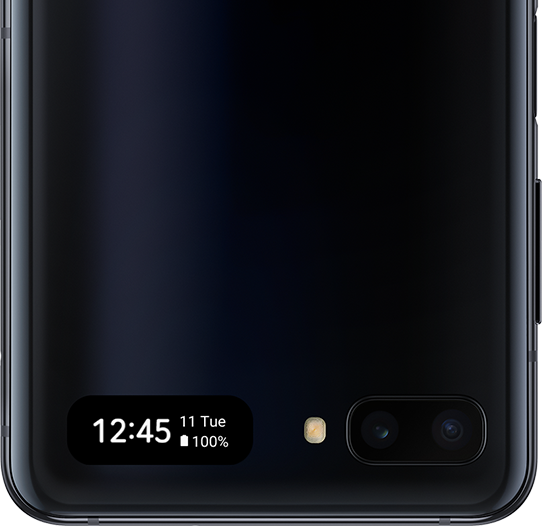 Your world
at a glance
Galaxy Z Flip features a small second screen that shows you notifications and messages at a glance - to stay in the loop, when there's no time to stop. See calls, DMs, and emails without unfolding your screen. So you can control how much you scroll, and stay connected - not distracted.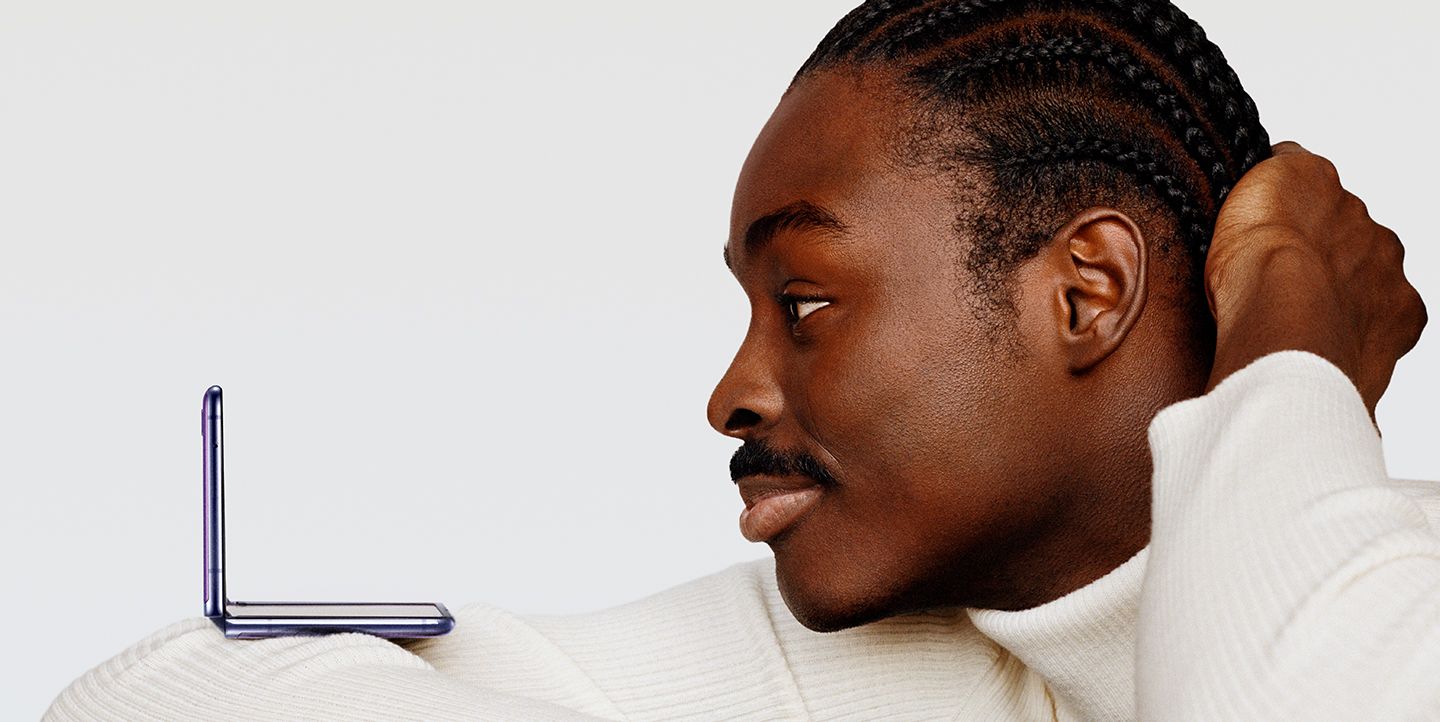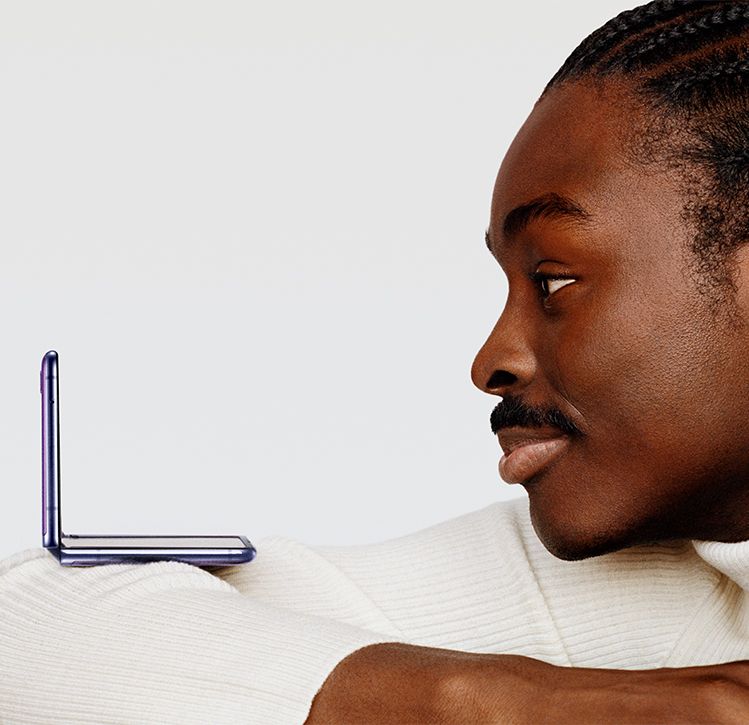 Your unique point of view
just got more unique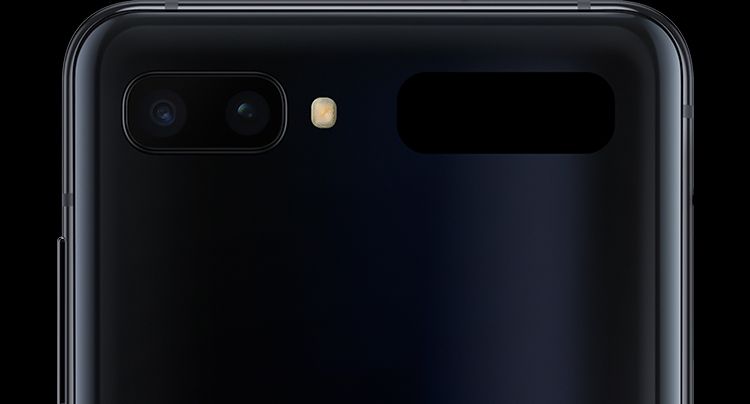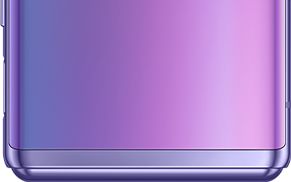 Flex mode.
The hands-free
camera experience.
Forget selfie-sticks and shaky videos. Galaxy Z Flip's Free Stop Hinge design means you can fold it out onto any flat surface, set the perfect camera angle, and shoot hands-free.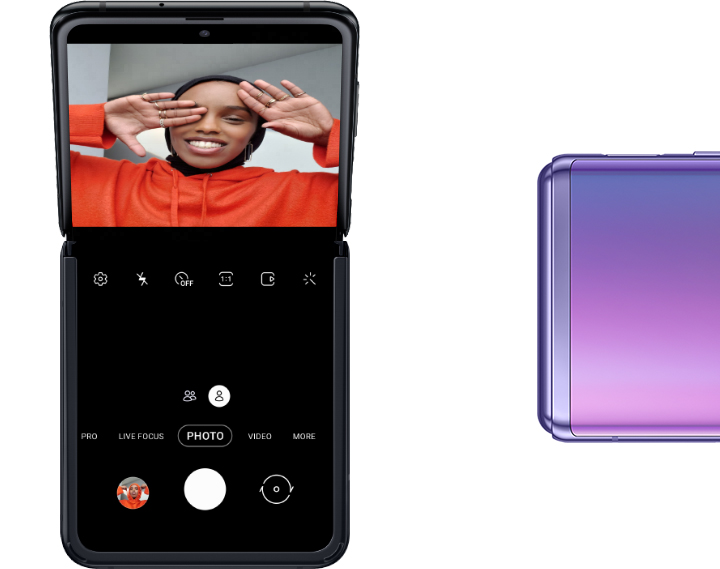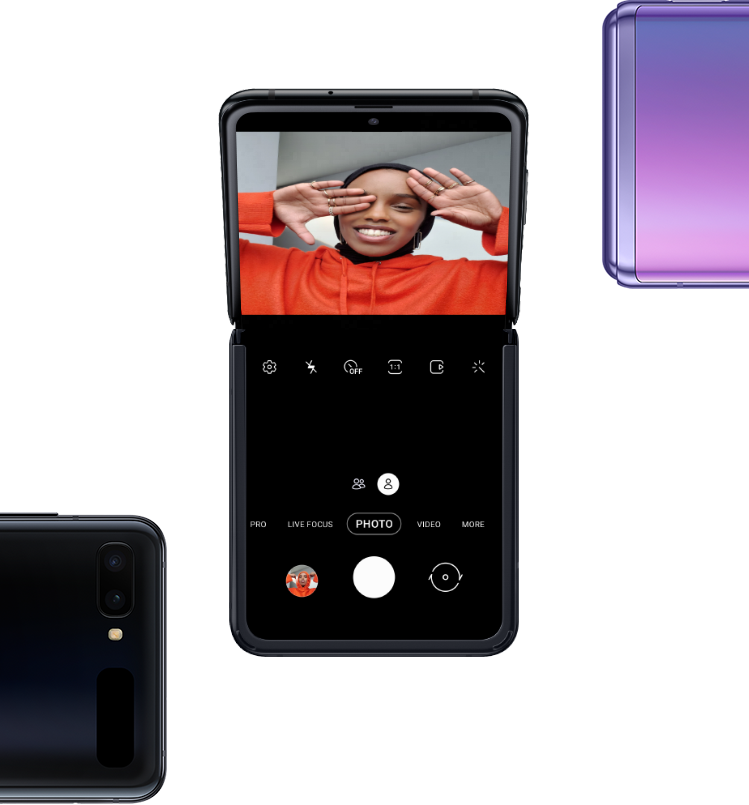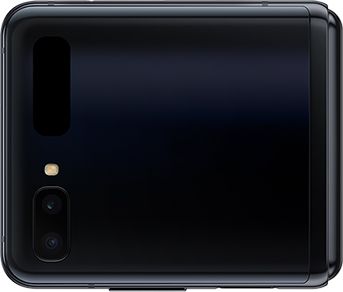 The smartphone
that can stand
With a 10MP front camera and live editing on-screen, this is the new way to share, video-chat and live-stream to your world.
Flex mode allows you to prop your Galaxy Z Flip into a hinged position, for unparalleled convenience.
A whole new angle
on video calls
Upgrade your voice call to a Google Duo video call and instantly experience enhanced video chatting, with the 10MP front camera.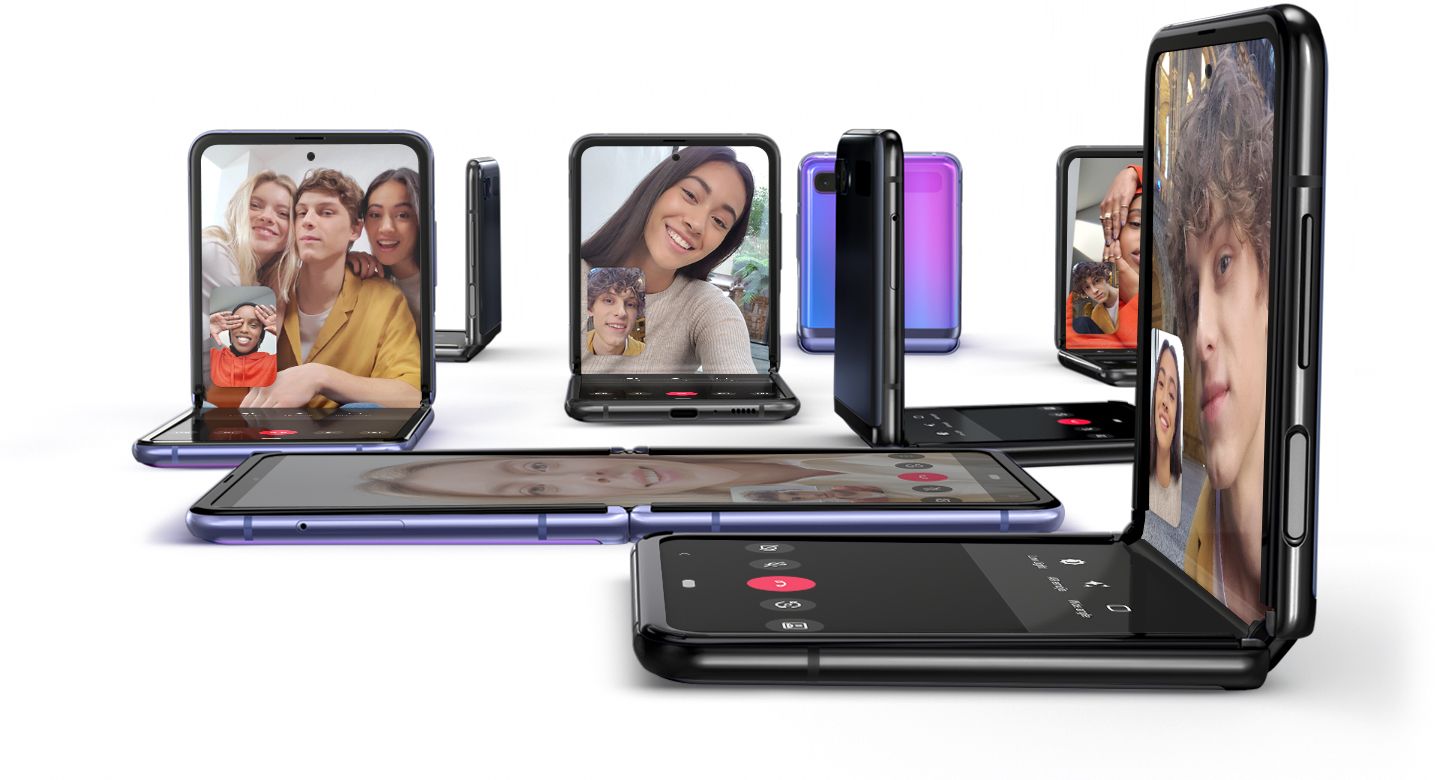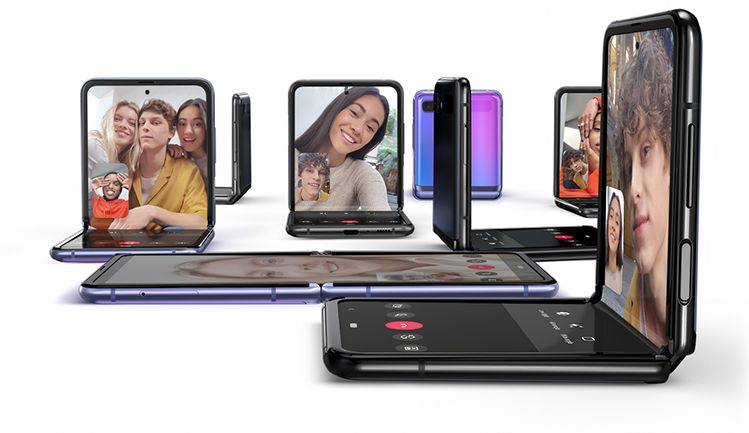 Beauty is in the hand
of the beholder
Galaxy Z Flip's unique form factor is enhanced with an impossible-to-ignore colour shifting exterior in your choice in two striking hues.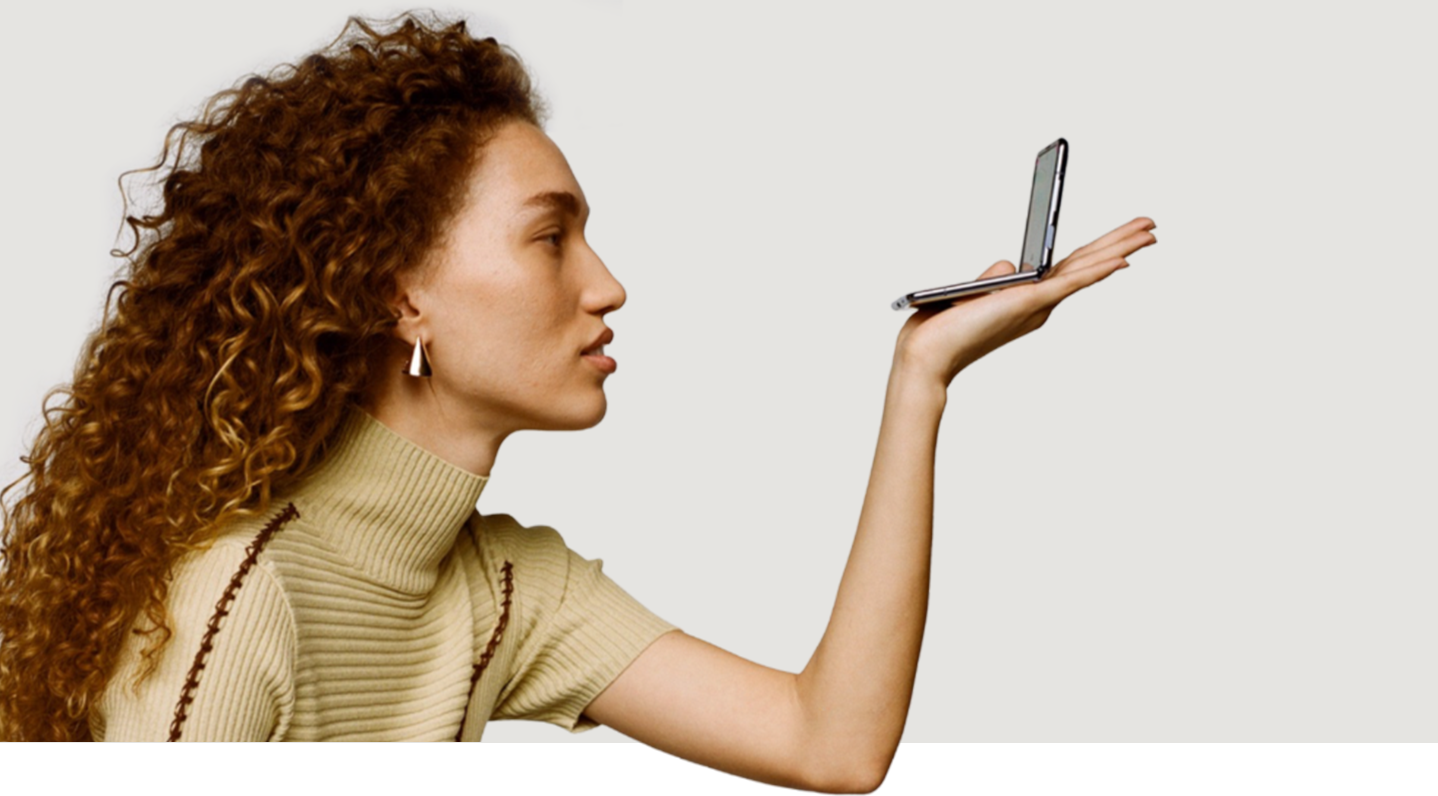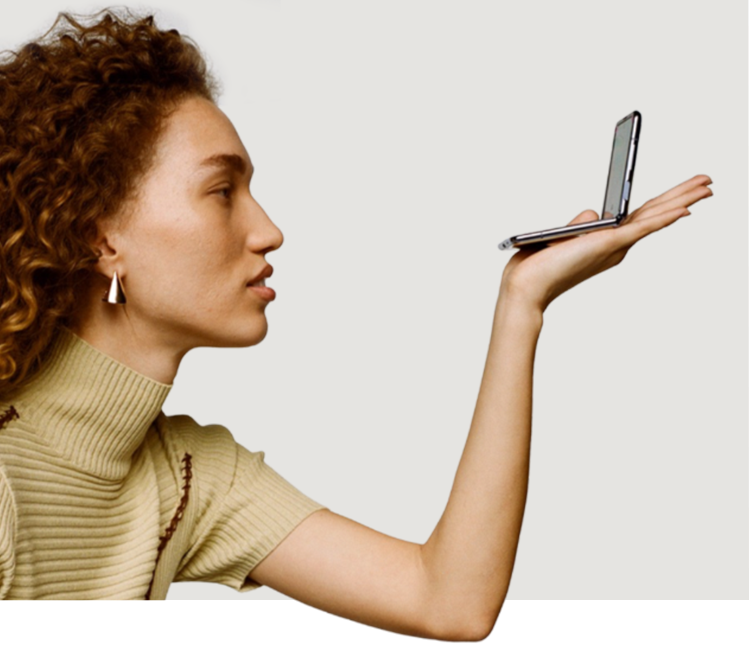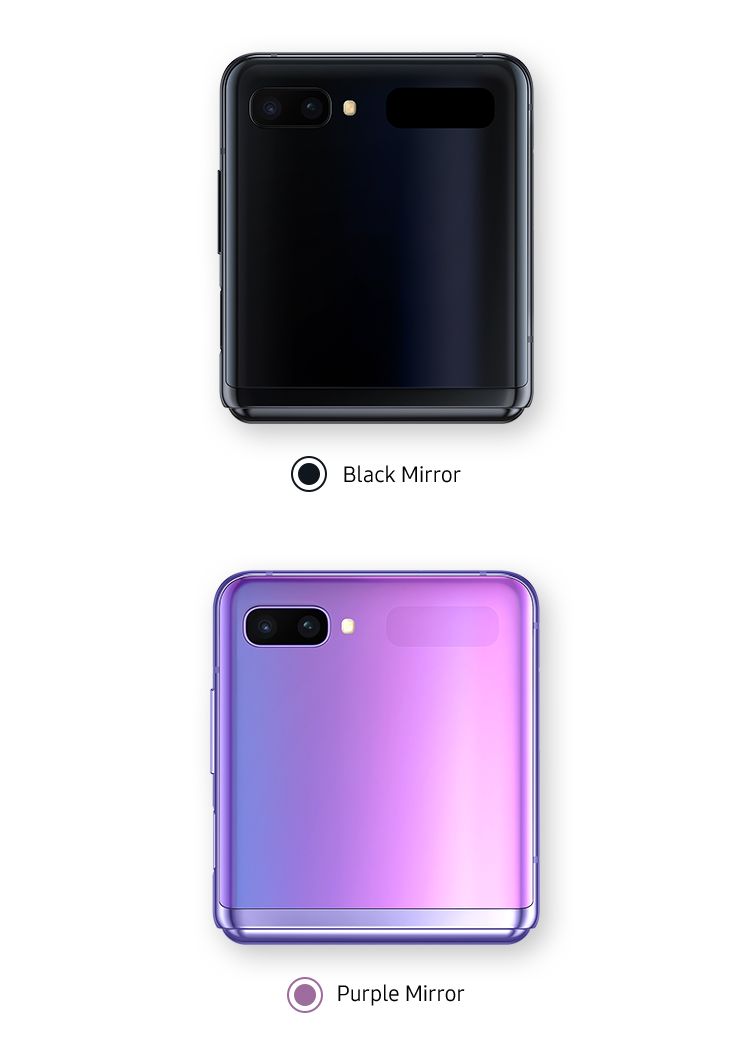 What's in the box