In a nutshell
5-inch HD display
12.2MP camera
64/128GB internal storage
USB-C to 3.5mm Quick switch adaptor included in box
Available in Just black, Kinda blue, and Clearly white
What Carphone Warehouse says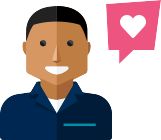 "Google's 2017 smartphone, Pixel 2, looks and feels great. The camera is incredible, and there's virtually infinite cloud storage with Google Photos and Drive."
Good things come in two.
Introducing the Google Pixel 2.
Discover a better way to capture, store and see the world. Pixel 2 features a smart camera that takes beautiful photos even in low light, a fast-charging battery1 and the Google Assistant2 built-in.
A more impressive camera.
All-around.
Capture stunning photos with an effortless photography experience. Pixel 2 changes the way you take, save and share your moments – including new ways to dress up your photos with AR stickers.
Your photos, forever.
Save all your photos and videos in original quality with unlimited storage in Google Photos. This means you'll never have to delete photos again. Plus Google Photos makes it easy to find, organize and share whatever you want.
Search what you see.
With Google Lens you can use your camera to explore the world like never before. Simply pull up Google Lens on a photo to learn more about landmarks, artwork and more.
Your own personal Google, built in.
Need help or answers? Just ask the Google Assistant, built into every Google Pixel 2. You can take a selfie, text mum, turn on bluetooth, and navigate home – all with your voice.
Access your Google Assistant even faster with Active Edge™. Just squeeze the sides of your Pixel to start chatting.
Charges fast and really lasts.
Pixel's long lasting and fast charging battery delivers up to 7 hours of use on 15 minutes of charge.
Water resistant when it counts.
Pixel 2 also features a striking encased glass metal unibody that's water resistant.
Find the perfect fit for you and your Pixel.
Accessories designed by Google are precisely engineered to fit, help protect and make the most of your Google Pixel 2. Pick the right color and design that matches your style, while staying compatible with features like Active Edge™.
How does the eSIM technology work on the Pixel 2?
You can use Pixel 2 and Pixel 2 XL without a SIM card, if you're a Project Fi customer - Google's own network. This technology has only previously been used in tablets and smartwatches, but is now available through Google's smartphones.  
What is the Pixel 2 Active Edge squeeze feature?
The Active Edge feature is built around Pixel 2's pressure-sensitive sides. By squeezing the phone, you can launch Google Assistant. And you can set how sensitive you want the edges to be, so you don't accidentally launch the assistant when fishing the phone out your pocket. 
What is Google Lens?
Google Lens is an artificial intelligence (AI) technology, which works through Pixel 2's camera. It understands what it's 'looking at', and can then give you more information through the power of Google. A few examples might be a landmark, or a species of plant. 
What is the 'always on' display feature?
The always-on display is pretty much what it says on the tin. Instead of Pixel 2's screen going completely black when you're not using, you'll always be able to see the time and any unread notifications. 
This feature can be disabled through the phone's setting if you don't want it. 
Is the Pixel 2 waterproof?
Pixel 2 is classed as water-resistant, certified as IP67. This means it will be fine if you get caught in a quick downpour, but you shouldn't dunk it in the bath. 
Does Pixel 2 have wireless charging?
Unlike some other smartphones, Pixel 2 doesn't support wireless charging.
Does Pixel 2 have expandable storage?
Yes and no. Pixel 2 doesn't support the typical microSD card expansion for extra storage, however it does offer unlimited storage through Google Photos and Google Drive. So you should never be short on space when capturing and saving the memories. 
What are the main features of Pixel 2's camera?
Pixel 2 has one of the best smartphone cameras ever made. It uses dual-pixels to capture professional-looking shots with a blurred background through a mode called Portrait Mode. And you can record video in glorious 4K. 
What separates Pixel 2 from Pixel 2 XL?
There aren't many differences between Pixel 2 and Pixel 2 XL. The main thing that differentiates the two is the display size and resolution. Pixel 2 has a 5-inch Full HD screen, compared to Pixel 2 XL's super tall 6-inch Quad HD panel. 
Does Pixel 2 work with Daydream View VR headset?
Both Pixel 2 and Pixel 2 XL are the perfect accompaniment to the 2017 version of the Daydream View VR headset. 
The box contains
SIM card removal tool
Device
Charger
USB cable
Quick Start Guide
Processor

Snapdragon 835 10nm 64-bit

4 GB

Dimensions

145.7 x 69.7 x 7.8 mm

143 grams

Battery

Body

Display

AMOLED

Full HD

1080p Full HD

5 inches

Calls & Messages

Operating System

Android

Android Oreo (8.0)

Apps

Special Features

Connectivity

Camera

8 megapixels

12.2 megapixels

Music and entertainment
Accessories
Gear 4 Google Pixel 2 Piccadilly White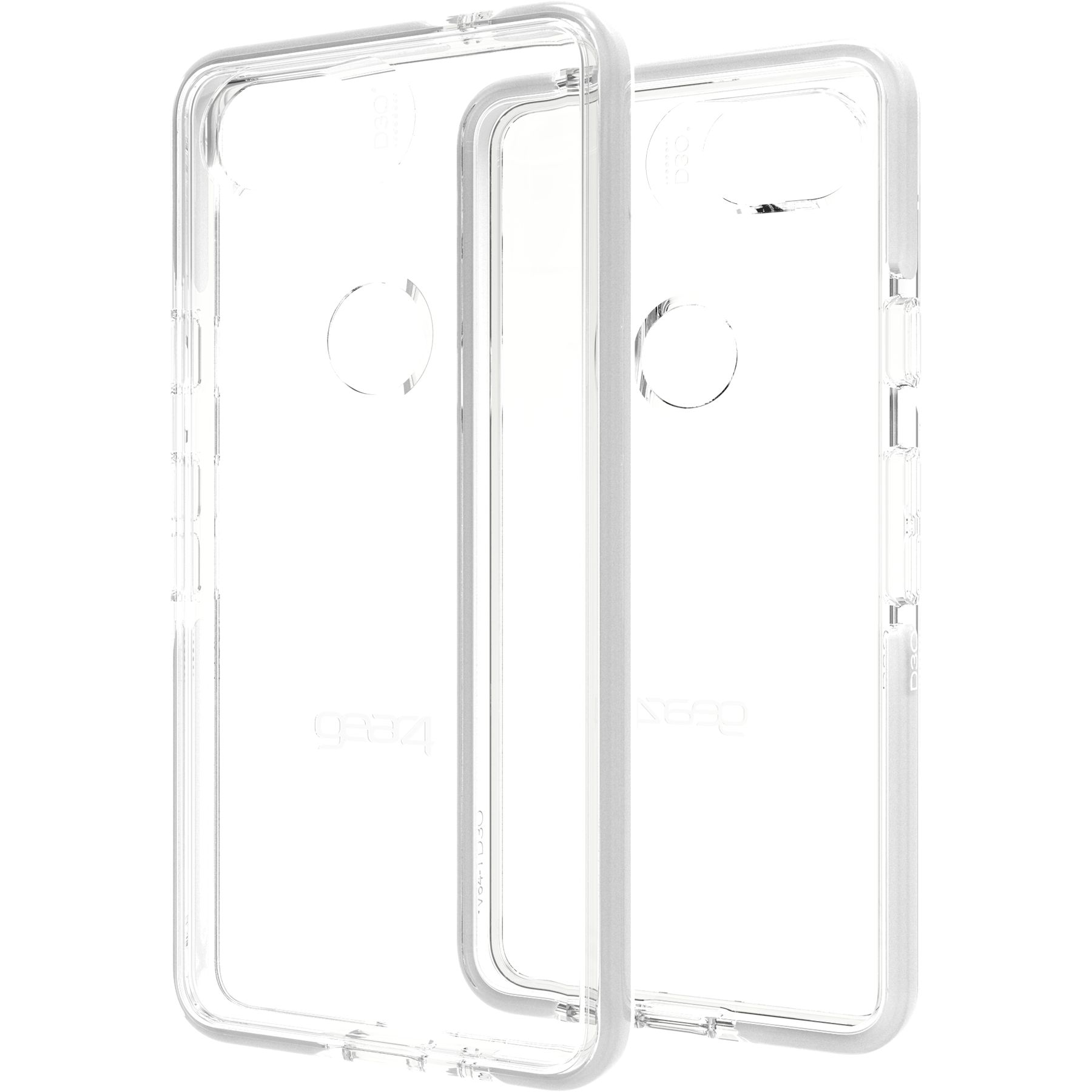 Gear 4 Google Pixel 2 Piccadilly Black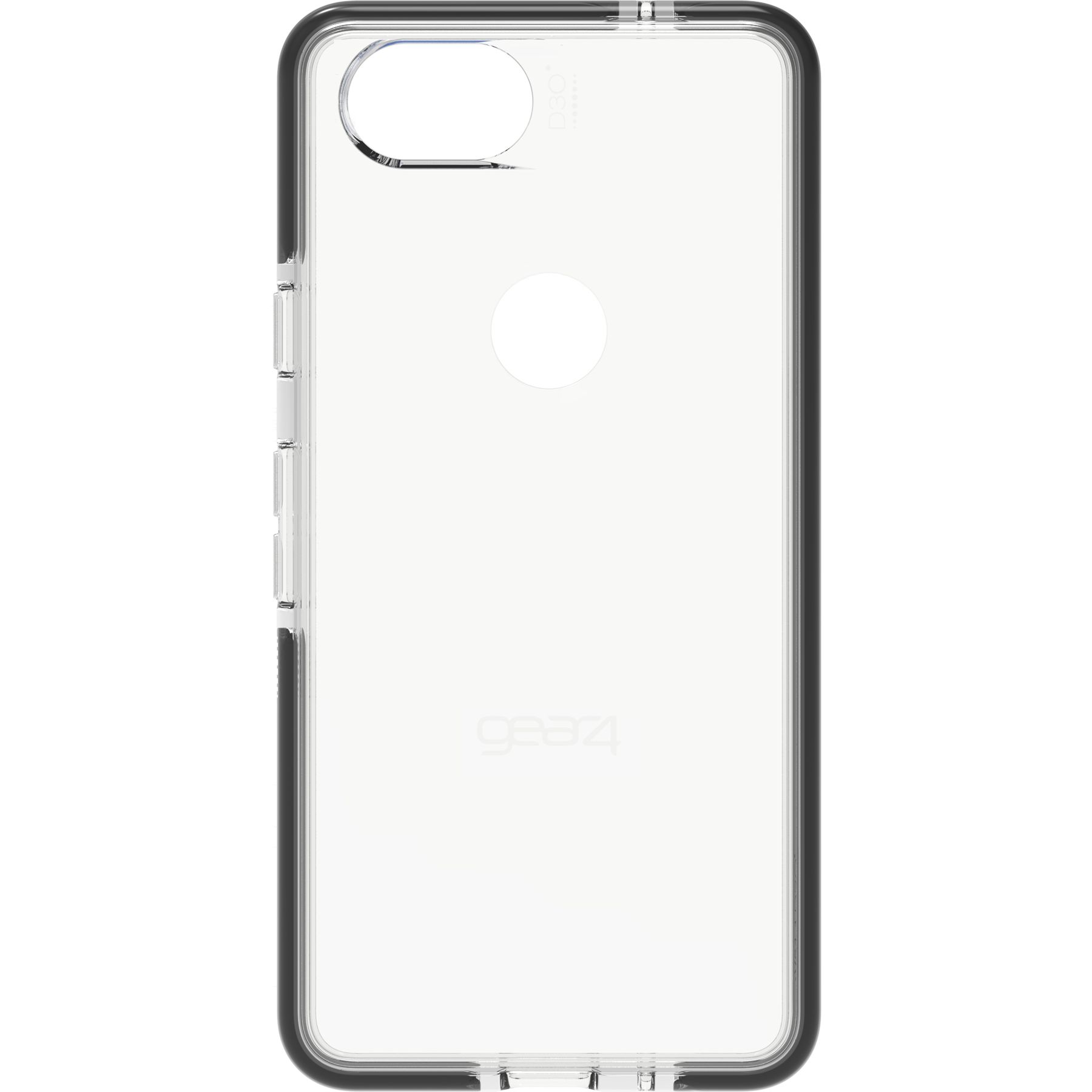 Gear 4 Google Pixel 2 Piccadilly Blue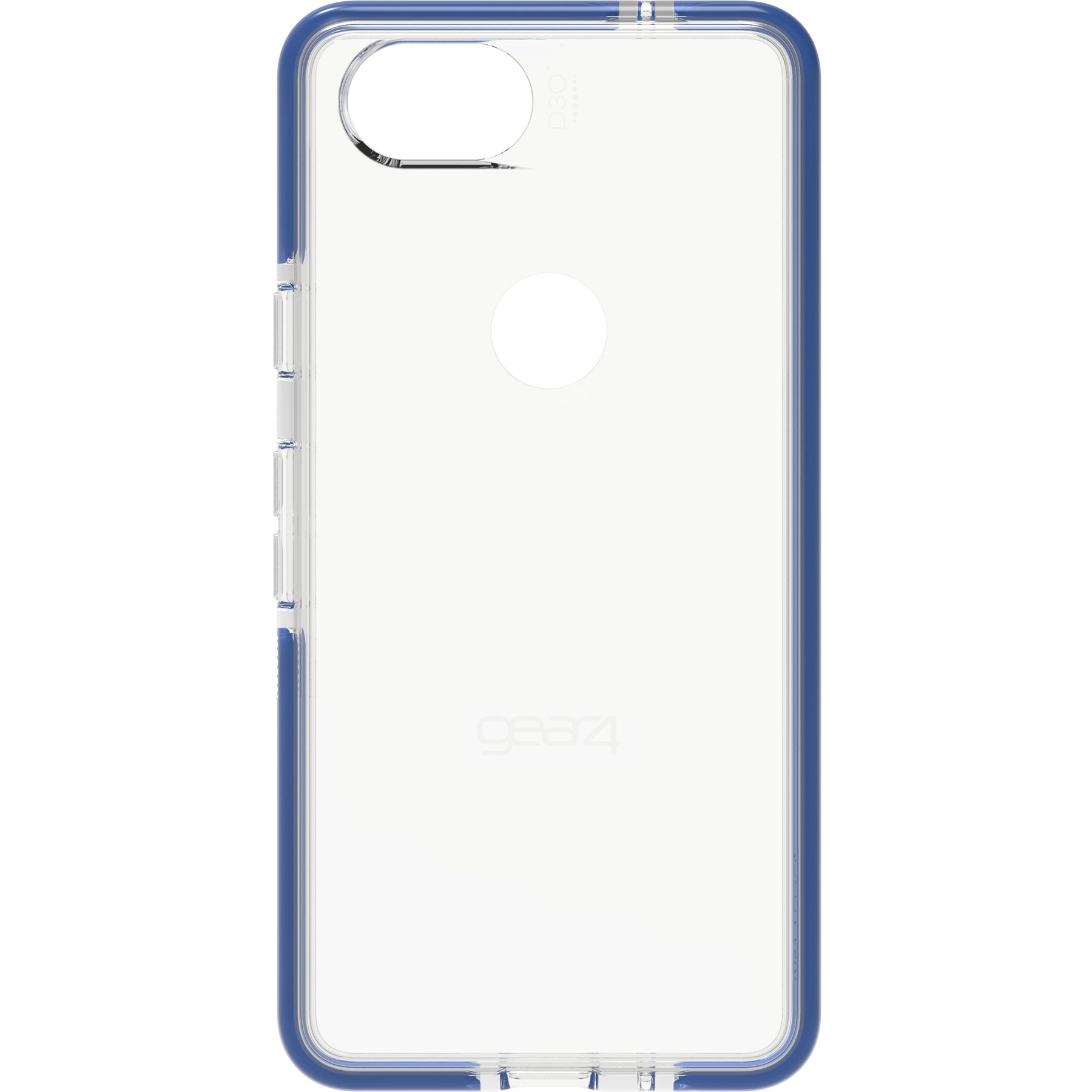 Google Pixel 2
is rated out of
5
by
13
.
Rated

5

out of

5
by
rizzo
from
Top Phone
Spent months researching for my upgrade from iphone 6, finally decided to leave iphone and go with the Pixel 2. You get a lot more for your money and you can do a lot more with android os.
Date published: 2017-12-04
Rated

5

out of

5
by
Hills
from
Great Phone
Well i come from having an iPhone for years but fancied a change, so i tried the S8 and as good as it is im just not a samsung fan. So i bought a Pixel 2 and i am more than pleased i have experienced no issues what so ever. The phone is super quick and boy is google assistant smart, with updates coming direct from google to address any issues and support chat direct from the phone i have no complaints. I don't understand previous overly negative comments, it won't be for everyone but then no phone is perfect, but that doesn't make it a bad phone. If you go ahead and buy one you won't be disappointed if you give it a chance.
Date published: 2017-11-30
Rated

1

out of

5
by
R1London
from
Worst phone I ever had. Endless issues. Hate it!
On my 2nd one, after my first one was replaced. 2nd one shuts down randomly, keeps reseting itself, won't connect to wifi network, without a restart. Doesn't work with Chromecast audio.
Date published: 2017-11-25
Rated

5

out of

5
by
Mc29wlfc
from
Great phone
Had the phone for a week and it's far better than my Nexus 6p. Battery life is great. Speed and fluidity of the user interface are superb. Camera is the best of any smartphone at the moment. It's not loaded with software and features that I'll never use or use once then forget about.
Date published: 2017-11-20