In a nutshell
5.8-inch FullView HD+ display
20MP + 12MP dual camera
128GB internal storage
Available in black and blue
What Carphone Warehouse says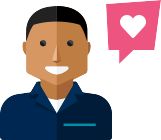 "The P20's dual lens camera is state-of-the-art, and uses artificial intelligence to capture perfect shots for you, day and night."
Battery

Up to 19 hours talktime

Operating System

Android Oreo (8.1)

Camera

20MP+12MP dual lens camera

Storage

Available in 128GB
View full specifications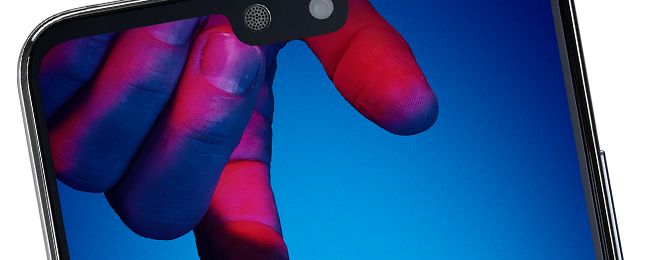 Extraordinary vision
The 5.8-inch FullView gives you an extraordinary viewing experience, with brilliantly vivid colours and high contrast.
Beautiful design
The P20 has been designed to be held in comfort, with a compact glass and metal body that looks as good as it feels.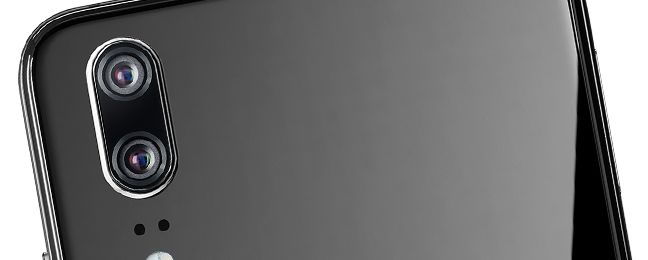 Point and shoot perfection
The P20's dual lens camera uses the power of artificial intelligence to understand the subject of your photo in real time, and automatically adjusts it settings to capture the perfect shot.
Capture perfect photos at night
The P20's Handheld Super Night Mode captures perfect photos at night by using artificial intelligence to stabilise everything. This gives your shots amazing detail and clarity.
Beautifully lit selfies
The P20's 24MP front-facing camera includes a portrait lighting effect, so your selfies will always be beautifully lit.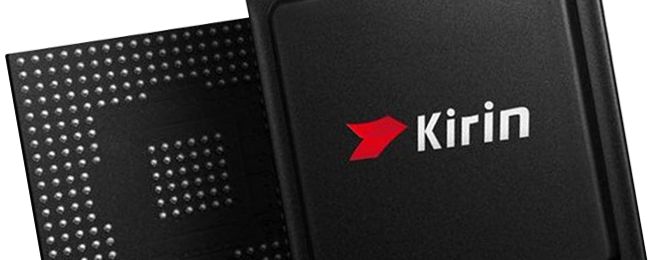 More speed, more memory
A powerful Kirin 970 octa-core processor powers the P20, supported by 4GB of RAM.  As for storage, there's a massive 128GB of internal memory.
Intelligent battery
The P20's 3,400 mAh battery can keep up with everything you do. It's incredibly efficient, with power management driven by artificial intelligence. Plus, Huawei's SuperCharge technology lets you recharge it in a flash.
The box contains
Device
Charger
Headphones
SIM card removal tool
USB cable
Quick Start Guide
Headphone Adaptor
Phone Case
Screen protector
Battery

USB Type-C

405 hours

3400 mAh

19 hours

Dimensions

149.1 x 70.8 x 7.7 mm

165 grams

Body

Calls & Messages

Operating System

Android

Android Oreo (8.1)

Apps

Special Features

Connectivity

Camera

1080p@30fps

Dual-LED dual-tone flash

Leica Dual Camera powered by AI

24 megapixels

20 megapixels

Music and entertainment

Processor

Octa

Kirin 970

2.36 GHz

2.36 GHz

4 GB

Display

Full HD

432 ppi

1080 x 2244p

TFT

5.8 inches
Huawei P20
is rated out of
5
by
123
.
Rated

5

out of

5
by
Microtechies
from
Picture perfect
I received this product as part of a review program in return for an unbiased review. What can I say, I thought this phone would not be able to keep up with me and that I would need the Pro. I was surprised to say it could cope of all my games, multi tasking & more. Pictures, well just wow. I became reborn with taking pictures and videos none stop. What can I say this is a phone for everyone with all sorts of uses.
Date published: 2018-07-02
Rated

4

out of

5
by
Philp
from
Great device, but not without faults
I received this product as part of a review program in return for an unbiased review. Generally, I am very excited when I get the chance to open any new product and opening the box for the Huawei P20 was no different. Opening the box, the P20 is shown right at the forefront – as it should be – with its cool glass and metal design feeling great to the touch. Huawei do a great job with the included accessories, providing a screen protector, slim silicone case, a pair of USB-C earphones and a USB-C to 3.5mm headphone jack adapter. The 5.8" FHD+ LCD display produces bright and vivid colours, although black levels are disappointing. An OLED screen would have made more sense. The phone's notch annoyingly (in my opinion) reduces the number and location of icons and notifications, but in general doesn't overly affect the operation of the phone itself. Sound quality through the single bottom located speaker was loud and clear at both half and max volume. However, the location of the speaker meant that it was all too easy to block the sound when holding the device in both portrait and landscape modes. The Huawei P20 lacks a headphone jack but is capable of outputting sound through the USB-C port. The earphones provided are not of the highest quality, but the inclusion of the USB-C to 3.5mm adapter means that you can use the headphones of your choice. Without the headphone jack, you cannot charge the device whilst listening to music, which can be annoying. The main draw for this device is the camera, but this is also the biggest let-down. The main dual camera setup can take superb photos, full of great details, and with real depth to the images. The Master AI software is great at choosing different modes for different occasions. However, the software processing side tends to over-process the photos and colours become oversaturated and slightly fake. With the 3D effect on, the object appears to take on silly proportions, making faces and bodies look bigger, but also losing any depth. The selfie camera is even worse, with the beauty mode causing any pictures taken to look cartoonish. Turning off all the excess features allows the P20 to take some very high-quality photos, so it is disappointing that the software processing side of the camera ruins most of the good. In summary, the otherwise excellent Huawei P20 is sadly let down by its headline feature. Reduce the effects of the camera's processing and you have a highly recommended flagship phone.
Date published: 2018-07-01
Rated

5

out of

5
by
Simmples
from
Great phone
I received this product as part of a review program in return for an unbiased review. Right from the start I was impressed, a bumper case in the box and a screen protector already fitted was a nice touch. The phone looks and feels very good quality, the face recognition is really fast and if the light isn't good enough for it to work, the finger print detector to open is also really fast. All the apps open fast and the battery life is decent, running multiple apps, like streaming music can drain the battery fast, but you do get a warning from the phone of apps are using a high amount of battery, if you run out of battery it charges quickly too. 128Gb of memory is loads for all my music, photos and apps with lots of space to spare. The camera is awesome and is the most impressive thing about this phone, multiple video modes from 4K to many full HD modes, the photo modes are fantastic, especially the moving picture mode, helps reduce blurry pictures, best camera i've Had on a phone and the AI is really handy and learns as you take photos not sure I'll use a digital camera ever again when phones like this have such a great camera. My biggest issue with the phone is, I'm not sure if it's Huawei or android, but not being able to turn off most notification sounds or allocate different sound to emails, text, Snapchat etc is a real pain. I know I can buy an app to do this but would be better if this was a standard feature like other phones. In all honestly I'm really impressed with the HUAWEI P20, it's the first android phone I've had and I really like it. Pros: Comes with Screen protector pre fitted and a clear rubber case in the box Screen is the right size Looks and feels very good quality in your hand Lighting it fast, apps, face detection and finger print detector The camera is awesome. 128gb memory Cons: Really just the lack of customisation on the notification sounds Some may feel the face detection is too good and too fast that they can't see the notifications on their phone so may want to turn it off. All in all a great phone.
Date published: 2018-07-01
Rated

5

out of

5
by
galaxynicole
from
Huawei Woo Wee
I received this product as part of a review program in return for an unbiased review. I absolutely love it! It's amazing phone with amazing features for its price. Pros The Camera. I know that this isn't as good as the Pro but for it's price range, the quality blows its competition (S9, Mate 10 Pro, Asus Zenfone 5z) out of the water. It's really easy to use. Basically, just point and shoot. The images that you get is helped along by the AI and you definitely won't be disappointed. The Processor. It has the Kirin 970, which is Huawei's own chipset but definitely doesn't disappoint. It runs everything like a dream and I have had no issues when streaming or running graphic intense games. Battery Life. I need a good battery life in my life lol. What's the point in having a phone when the battery life is rubbish? Luckily, the P20 is great with battery and I get a full day out of it from waking up to going to sleep whilst I use my phone all the time. Cons So I had to find something wrong with it so it's an balanced review but I love the phone that much, it was hard to come up with something. So here's the two issues, buyers might not like about the handset. No microSD slot. With an internal memory of 128GB, it's not needed in some respects but it's a nice option to have. I believe the reason for not including a memory card is that it slows the phone down so either memory card makers need to work with Huawei to make a suitable memory card or Huawei need to modify their processors to work more efficientally with a memory card. No 3.5mm jack. This is for all those headphone lovers. People that like buying expensive headphones and find that you have to use an adapter to use your headphones. One, you have no idea if the adapter is good enough quality to passthrough the quality of your headphones and two, you have to carry the adapter round so if you forget or lose it, you can't just use another pair of headphones which is annoying. Not IP67. No waterproofing which is a shame because that means that it's more likely to get water damage with a splash of water etc. All in all, I love the phone and I am very happy with it.
Date published: 2018-06-27