In a nutshell
ZEISS Optics and Dual-Sight camara mode
Android One operating system
The best of Android software
Google Assistant at your service
What Carphone Warehouse says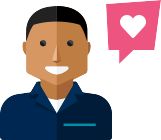 "The new and improved Nokia 6 is a phone you can really rely on. Expect better specs, a more compact body and a cool two-tone design"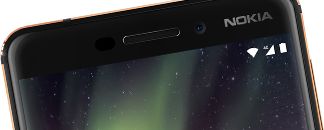 Setting the tone
Just like last year's edition, the 2018 Nokia 6 is crafted out of a single block of aluminium. But now, all of the diamond-cut edges have been anodised in a different colour tone. Resulting in the phone having this cool shimmery effect when it catches the light.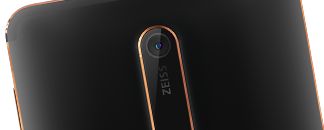 Getting flashy
Every moment will be captured in perfect clarity, thanks to the Nokia 6's 16MP shooter with dual-tone flash – which gives your photos a more natural feel in low-light settings. It also comes with ZEISS optics, so you know it will deliver incredible snaps.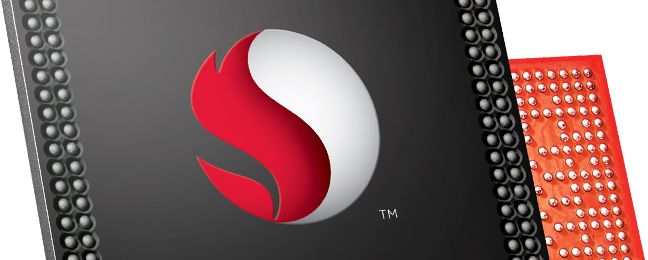 Featuring Android One
Android One brings the latest AI powered innovation and security protection to the new Nokia 6. It guarantees you get the best version of Android, for a completely streamlined and secure experience. It makes apps run smoother, navigation easier, and customising a walk in the park. 
All the power you need
The Nokia 6 is packing Snapdragon 630 and 4G of RAM, so you can expect bucket-loads of power. All of your apps will load in lightening-quick speed – giving you more of what you love, uninterrupted.
The box contains
Charger
Device
Headphones
Quick Start Guide
SIM card removal tool
USB cable
Body

Dimensions

148.8 x 75.8 x 8.2 mm

172 grams

Calls & Messages

Operating System

Apps

Battery

Connectivity

Camera

dual-LED dual-tone flash

1080p@30fps

8 megapixels

16 megapixels

Storage

Music and entertainment

Processor

Octa

Qualcomm SDM630 Snapdragon 630

2.2 GHz

2.2 GHz

3 GB

Display

Full HD

403 ppi

1080 x 1920p

5.5 inches
Nokia 6 2018
is rated out of
5
by
28
.
Rated

1

out of

5
by
honestguv
from
Phone fine, updates awful
I am extremely disappointed in Nokia as my phone is not receiving the regular security and software updates promised for Android One. I purchased this phone because regular monthly security updates were advertised. There are frequent complaints about this in the forums and Nokia seem unable or unwilling to resolve the issue. My own experience with Nokia's Customer Service team is that they blame you, the customer, for being impatient. Having a phone that is behind by 4 months in security updates is not being impatient, it's what I paid for. Buyer beware!
Date published: 2018-09-09
Rated

2

out of

5
by
sue36
from
Disappointed
Decided to go for a Nokia handset after issues with my eighteen month old Sony mobile which started overheating/losing charge therefore becoming unreliable. Initially very pleased with the Nokia handset. Looks good, initially easy to use and a decent camera which is the only additional feature I need. Have had Nokia handsets previously and found them to be hugely reliable so assumed I had made a good choice and would be free of problems for the duration of the contract. However, now into my second month of a two year contract and problems are starting to become apparent on a daily basis. Freezing when using the camera. The torch function switching on by itself locking all other functions including operation of the on/off button to try and crash the device. Software crashing repeatedly. I was hoping these problems were just a blip but as they are getting wors. I now appear to be stuck with another handset that doesn't work as it should and unable to exchange it as it is out of the cooling off period. Hugely disappointed as Nokia were a good brand.
Date published: 2018-08-31
Rated

5

out of

5
by
Wavey Davey
from
A Great Phone
I bought the blue and gold version of this phone a week ago for £199.99. I have moved from Windows Phone - which I loved. The phone is smart to look at and compared to my (very old) phone - the battery life is brilliant. Transferring my contacts and calendar over was fairly quick and pain free. But the main thing I notice is that the operation of this android phone is remarkably similar to Windows Phone 10. The phone has had no lockups and it's quick to react to commands. Considering the cost, it has to be the bargain of the decade - I fail to understand what a phone which may cost £600 would additionally offer - apart from not offering a headphone socket!
Date published: 2018-08-30
Rated

4

out of

5
by
KristalTips
from
For the money, it's a really great phone.
I have just been reading the reviews for this phone, and as I also own it, felt I had to leave my review too. First of all, to address a few other people issues, I can honestly tell you that I am on the EE network and am having NO problems with updates. My phone is on update 1st August 2018. Regarding the fingerprint scanner, I have never had a problem with it working - when I have to use it, it works, simple, easy as pie. The issue I DO have with it is the location of it, which I find awkward. I personally still find it faster and easier to type in a PIN than to faff around trying to locate my finger on the sensor! My Hubby's old Sony Experia has the scanner located on the lock button on the side, and this to me, is the perfect place for it. But anyway, it works, it's just a bit awkward, my opinion. I do use it for banking apps etc, and it has never failed me once. The build quality of the phone is gorgeous, and the blue with the gold accents looks a treat! It stands out amongst all the other black rectangles and the gold trim really catches the light and glints, lovely! It has the quality, rock solid feel we all associate with Nokia, feels weighty in the hand and comfortable to hold. I did add a clear silicone case to make it less slippery though, and touch wood, haven't dropped it once. Now then, I confess, I am a bit of a phoneaholic, and the battery does struggle to get me through the day. It isn't a problem, all good phoneaholics have charging options at their mercy - I have chargers in my car, at work, at home and portable ones in my bag just in case, and for the most part, it is always fine until I get home, but yes, as a heavy user, I guess I do give the battery a workout and I wish it were a better. The camera is more than adequate for daytime shots, it's actually quite good, but low light photos are bad, no other way of putting it. But then, I do have to remind myself, this phone cost me £229. My previous phones have been the Lumia 950 and the Lumia 1020, so really, it was inevitable that it couldn't compare to those two. Fact is, this phone cost a fraction of what those two did, and in many ways, camera aside, outperforms them. The upshot is, I chose this phone a) to get me over to Android from the now defunct Windows Phone, and b) to tide me over until Nokia released a proper successor the the 1020 with a superb camera, and it has done that perfectly. It's now selling for £30 less than I paid for it, and honestly, it's a bit of a bargain really at under two hundred quid! If the camera is not your highest priority, I would not hesitate to recommend it - if it is, then you need to either spend more, go to another brand, or wait, like I am, for Nokia and Zeiss to hit it out of the park!
Date published: 2018-08-20