Trade In your device
Your Trade In value has been saved
Trade in your old phone, and get money off this handset
This is how much you could get for your old phone.
Click the button below to see how much you can get for it.
Go to your basket to remove a device
Trade-in your device
Now you can sell your old phone and save on your new purchase
Step 1
Complete your trade-in to guarantee your price.
Step 2
You'll receive an envelope and return your old device to us within 14 days.
Step 3
Funds transferred to your account within 3-5 days of us receiving your device
Loading…
In a nutshell
6.52 inch HD+ display
8MP dual camera
5MP selfie camera
MediaTek Helio G36 processor
5000mAh battery
Android 12 Go
What Carphone Warehouse says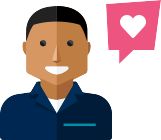 The A2 comes with a massive 6.52 inch display, high-capacity battery and all the features of an up to date smartphone. And it will not cost you an arm and a leg.
This affordable smartphone takes great photos that you can touch up and share with the world directly from your phone. And with 5,000mAh battery that will last you for days, you don't need to worry about charging.
Is the Xiaomi Redmi A2 camera good?
If you're looking for the best Xiaomi camera phone, this handset is a good place to start.
What processor does the Xiaomi Redmi A2 have?
The Xiaomi Redmi A2 has an Octa-core processor and a Mediatek Helio G36 chipset.
Is the Xiaomi Redmi A2 good for gaming?
If you're looking for a Xiaomi gaming phone that can handle serious mobile gameplay, this handset might not be for you. While it can handle gaming relatively well when it comes to low lag and freezing rates, the performance could be improved. For the best gaming phones, check out our full collections to take your experience to the next level.
How long does the Xiaomi Redmi A2 battery last?
The Xiaomi Redmi A2 battery is considered to be a phone with a long-life battery, as it features a 5,000 mAh battery charge.
What size is the Xiaomi Redmi A2?
The Xiaomi phone size is 6.49 x 3.02 x 0.36 inches so it's comfortable to hold in your hand and fit in your pocket but is still big enough to allow you to make the most of your device. And it won't weigh you down either. The Xiaomi Redmi A2 weight is just 192 grams.
What is the Xiaomi Redmi A2 storage capacity?
You can get up to 128GB of storage capacity which is paired with 6GB of RAM which allows you to store plenty of apps, as well as photos and videos. If you're not after a phone with that much storage, the Xiaomi Redmi A2 has a 32GB phone storage option.
Does the Xiaomi Redmi A2 have a memory card slot?
Yes, the Xiaomi Redmi A2 has a dedicated microSD card slot to give you extended storage when you need it most. Adding a microSD card to your handset allows you up to 1TB of phone storage.
Has the Xiaomi Redmi A2 got a headphone jack?
No, unfortunately, the Xiaomi Redmi A2 doesn't feature a 3.5mm headphone jack. Take a look at our other phones with headphone jacks for more inspiration.
Is the Xiaomi Redmi A2 an Android phone?
Yes, the Xiaomi is an Android phone and is on the Android 12 operating system.
Is the Xiaomi Redmi A2 a dual SIM phone?
This is a dual SIM Xiaomi handset which is handy as it allows you to stay connected to two networks at the same time. You'll have the freedom to switch between the two to access different phone books and networks. At Carphone Warehouse, we've got plenty of dual SIM phone options to pick from.
Connectivity

Display & User Interface

Camera Features

Technical

165x77x9.1mm

192g

up to 36 hrs

6.52 inches

up to 626 hours

5000 mAh

Standard Features

Memory