Trade In your device
Your Trade In value has been saved
Trade In your {{phone-name}}
Trade in your old phone, and get money off this handset
This is how much you could get for your old phone(s).
Click the button below to see how much you can get for it.
Go to your basket to remove a device
In a nutshell
5.5-inch Full HD display
23MP camera
Expandable storage up to 256GB
Available in black and blue
Dual-SIM smartphone
What Carphone Warehouse says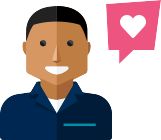 "Enjoy a big-screen experience, perfect for gamers and movie fans, and capture sharp, crisp photos with the 23MP camera."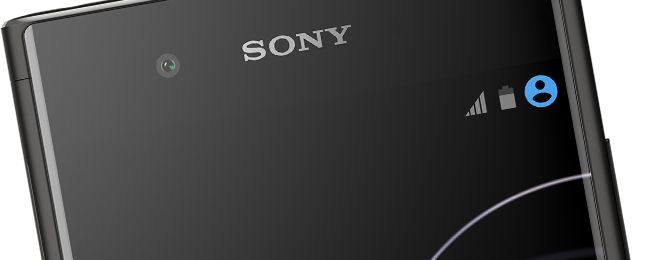 Premium build quality
The Xperia XZ1 Plus features smooth rounded edges, for a comfortable handheld experience. And there's a fingerprint sensor embedded inside the power button on the side of the device, to make sure all your private stuff stays that way.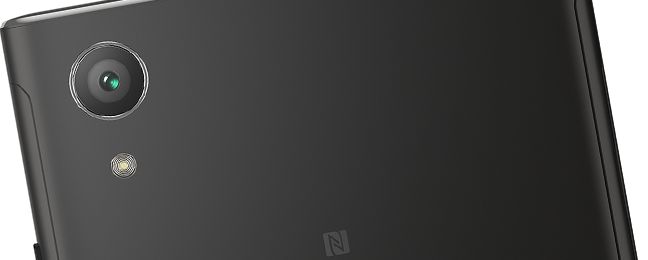 Make more of the everyday
The 23MP camera on the back on the XA1 Plus is ready and waiting to take your photography game to the next level. The wide f/2.0 aperture will let in loads of light for bright shots, and the SteadyShot™ function will take the shake out of your videos.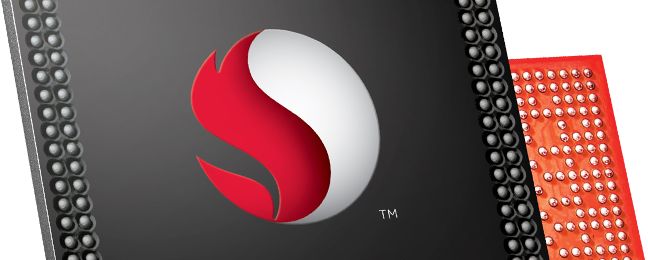 The latest from Android
The Xperia XA1 Plus is running the world's most popular mobile operating system, Android. With it comes the Google Play Store, where you can download a huge range of the best apps, movies, books, and much more.
Smooth experience
There's no shortage of power when it comes to the XA1 Plus, with an octa-core processor and 3GB RAM. Together they'll make sure you're never slowed down, even if you're using a few different apps at the same time. And there's a giant 3,430mAh battery cell on board, to make sure you stay powered up all day long.   
The box contains
Device
USB cable
Charger
Quick Start Guide
Connectivity

Music and entertainment

Processor

Mediatek MT6757 Helio P20, Octa core

Octa

2.3 GHz

2.3 GHz

3 GB

Camera

LED

8 megapixels

1080p @30fps

23 megapixels

Storage

Display

Full HD

401 ppi

1080 x 1920 pixels

IPS LCD

5.5 inches

Battery

Body

Dimensions

155 x 75 x 8.7 mm

189 grams

Calls & Messages

Operating System

Apps
Sony Xperia XA1 Plus
is rated out of
5
by
2
.
Rated

1

out of

5
by
Pranas
from
Everything is alright just that phone not catch a sim signal.
Date published: 2018-03-13
Rated

5

out of

5
by
Jaffa
from
Great Phone, Good Design, Good Specs
A very nice, shiny, sleek, and good phone. I like Sony's square design with its nice sharpish corners, although I would have liked it more if the sides were not curved but flat instead, giving it a more square finish, but very nice. The box does not come sealed. So, you cant really tell if the phone is actually brand new or refurbished. (from experience, with a refurbished phone the least you'll likely to notice is the screen protector has been stripped off) The phone is slim and sleek. It has a heavy weighted feel (but it doesnt feel expensvie or it doesnt have a premium feel like the XZ Premium). It feels like the top is made of real glass, which i am afraid to drop and break if it is. It is sleek and shiny with a nice smooth feel even on the back although the back is a matt finish. I havent noticed if it is a fingerprint magnet, which is good. The finishing is so good, nice and shiny that when you look at a dark website or the phone with its standard black wallpaper when its sunny its only as good as a mirror. I was gonna buy the XZ Premium which although is the same size 5.5 inches, it feels much bigger and flatter in the hand when you hold it but the battery life on that one is only 4-5 hours - what am I gonna do with 4-5 hours of battery life when I am constantly out and about and these days phones dont come with replacable batteries. Anyway, the SE XA1 Plus is a mid-range size phone of 5.5 inches accross diagonally (corner-to-corner). Now that i have got the phone, it doesnt feels so much big even though it is. Compared to the XZ Premium its looks like the phone is more taller in terms of size rather than being 5.5 inches equally all over. I feel like getting the XA1 Ultra which is 6 inches but I already have a problem so I dont think I will be doing that. The 5.5 inch XA1 Plus fits tightly into my coat pocket and I had a little struggle getting it out. It fits perfectly in my trouser pocket (not jeans) with just a little bit of the corner exposed so, i guess if i got the 6 incher it wouldnt fit in my coat pocket on the side or in the trouser pocket; unless you have big square pockets. Also, since this a bigger phone than my last phone which was 4.5 inches and iphone 6s is more smaller at 4.7 inches you have check if your phone is still there in your trouser pocket or has it fallen out. I heard lot of people complain about the bezels but I dont mind becuase it gives me a place to hold the phone rather than block areas of viewing area on the screen when using the phone horizontally to play games or watching video. When using the phone horizontally to play games its easy block the speakers with your fingers. The sound isnt always good, at times it can be slow even if you put the volume upto max but at other times it is ok. To get back your full 32gb of internal storage back you definately need a microSDcard of reasonable size. The sim-tray is a bit flimsy. If you're likely to change sim-cards often, there is a possiblity it could damage. The sim tray also does not have any locking mechanism to place the sim on the tray and lock it like other phones which doesnt seem secure as the sim(s) could fall out when putting it in. If you just drop the sim card in or place them on the tray, when you push the tray in, it wont close properly or the sim will try to pop out and get stuck when closing the sim tray so you have to hold down the card(s) with your finger and push the tray in. When inserting double sim cards it feels like there is somthing getting stuck inside or it might not come out again when pushing the tray in. Again, this is because there is no mechanism like other phones to lock the sim in place. Another thing is, when you're not using the phone there is low network signal. I have connected my wifi and so far it is fine with no problems. The phone does not come with a fast charger although you can get one. Without a fast charger its takes 3 hours and 20 minutes for a full charge, but if it does last 2 days like it says then theres no problem unless you are a heavy user. Battery was charged at 72% out of the box (I wonder if someone used it or if it is refurbished), and lasted 12 hours and 15 minute doing everyday routines things such as chatting on WhatsApp, social media, youtube, browsing and 3D gaming. I'm not a heavy user neither am I a light user but I sure am a moderate user of all these things. Sony has made a very nice phone, all their phones are a nice square design which I like very much however, what I dont like is the design of the round icons. The camera is very good with crystal clear pictures with both the rear cam and the front selfie-cam although its not very good in poor light. The notification LED is flashes green instead of blue or amber as in other phones. (yuck!) The price of the phone is a bit expensive. If you read the technical details you can read so much about it but when it comes to using a phone you wouldn't really be thinking whats under the hood and about all the those details, so this price range is irrelevant. The phone runs nice and smoothly on 3Gb or RAM but not smooth and fast as an iphone 6s. Althought the storage space is 32gb 11.11gb has been taken by the the OS Noughat and bloatware by Sony so, we only have 20.89gb for use. Overall, its a nice good phone, haven't had any problems so far, which is good. Good phone.
Date published: 2017-12-17