In a nutshell
5.5-inch Full HD display
16MP camera
32GB internal storage
Available in matte black, tempered blue, silver, and copper
What Carphone Warehouse says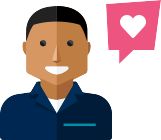 "Nokia makes a strong comeback with this smartphone. It's got a bright, powerful 5.5-inch Full HD screen and an awesome 16MP camera."
Operating System

Android Nougat (7.1)

Battery

Up to 18 hours talktime

Storage

Available in 32GB
View full specifications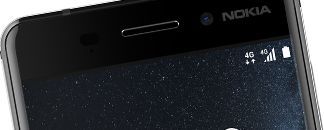 A great view from any angle
The Nokia 6's impressive display measures 5.5-inches from corner to corner, and has wide viewing angles. So, if you're watching a film on the train with a mate, neither of you will miss any of the action - even in bright sunlight.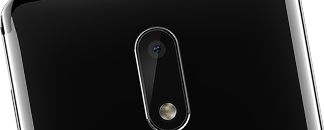 High quality photographs
At 16MP, the Nokia 6's camera is well-placed to deliver both impressive photos and videos. It features a technology called phase detection autofocus, which is designed to make sure you never come away with a blurry shot. 
Picture-perfect seflies
On the front of the smartphone is an 8MP lens to make sure you get pin-sharp selfies. It as autofocus, too, so if you need a quick snap of the gang, it'll always look great.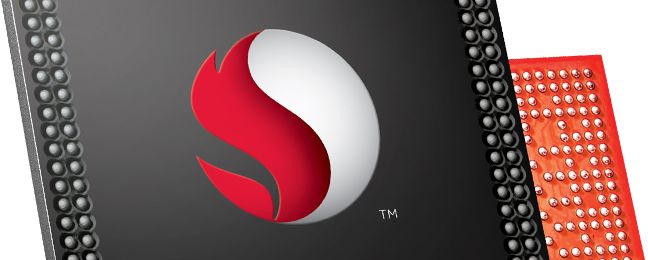 A true Android experience
Pure Android is normally reserved for Google's own products, but Nokia has chosen to adopt the clean and simplistic user interface, too. Most manufacturers layer their own UI on top of Android, but with the Nokia 6, you get the mobile experience Google designed in house. 
Do more with Nokia 6
With a 1.4GHz octa-core processor and 3GB RAM, the Nokia 6 is well-suited to looking after all your multi-tasking needs. There's also 32GB of internal storage, with the option of adding a microSD card to take your space up by a massive 256GB. 
The box contains
User manual
Charger
Headphones
SIM card removal tool
USB cable
Quick Start Guide
Device
Dimensions

154 x 75.8 x 7.9 mm

169 grams

Calls & Messages

Operating System

Android Nougat (7.1)

Android

Apps

Battery

Micro USB

3000 mAh

18 hours

768 hours

Special Features

Music and entertainment

Processor

Octa

Snapdragon 430, Cortex-A53

1.4 GHz

1.4 GHz

3 GB

Display

403 ppi

5.5 inches

1080 x 1920p

Full HD

Connectivity

Storage

Camera

16 megapixels

Dual-tone LED

1080p

16 megapixels

8 megapixels

Body
Nokia 6
is rated out of
5
by
93
.
Rated

3

out of

5
by
Anonymous
from
Average phone
I have had this phone 6months now so feel I can give accurate review. My previous phone was Samsung S5 neo and even though that was a great phone thought I would give Nokia a try as always reliable in the past. The best thing about the Nokia 6 is the screen. In fact it's the only stand out feature. The camera quality is good but fiddly and slow. I ended up deleting apps I used previously on my Samsung as they kept crashing or not working properly on the Nokia 6. Also the processor is slow and find the phone slow on general. (And I have never had a marquee phone) For that reason I find it hard to recommend unless you only use the phone for basic purposes or to stream films. (Again picture quality is great) Its just a pity that everything else seems to let it down. Perhaps I had too high expectations but if you get it at good price it's probably worth it but if there are other phones in your price range (i.e Samsung) I would find it hard to recommend the Nokia 6 over them. (And I am so disappointed I have to say that!)
Date published: 2018-04-11
Rated

5

out of

5
by
Le Frog
from
Generally great!
I've had this phone for about two months or so, and I think I've finally mastered it - just about! I had my previous (Windows) phone for about 60 months, and only changed s the battery was going down, and I didn't realise I could have changed the battery (DEUH!) A lot can change in this line of business in two years, and this is certainly the case with mobile phones. I think the only downside of this phone - and it's not one that lingers - is the incomplete nature of the Operating Manual. It'd probably be twice the size it is now if every single feature were gone into and explained, but a lot of it is intuitive, and as I have said, I've just about got the measure of it! I do like the fact that it is now possible to watch most video clips - something which was just not possible on Windows. I now think that downloading photos will be just as easy as Windows was. It is perhaps just as "chunky" as the last phone was - it resides in a protective case, so should last as well as the previous one (Lumia 930). I also like the fact that it can take a memory card.(Which I have installed) If it went down and needed to be repaired, at least contacts etc could be backed up. You do, however, need to be mindful of which set of contacts you are using. It is very annoying to find both sets available for selection!
Date published: 2018-04-03
Rated

3

out of

5
by
Somberlemming
from
Nokia 6, good budget phone
So my review on the nokia 6 is.. it's a very nice looking phone, with a metal chassis and two aerial bars at the top and bottom of the phone at the back just so the phone can get better signal so the metal does not block the signal for phone calls and messaging, but i do however find that the signal is not as good than using a different phone which has a plastic back. The fingerprint reader is located at the bottom but it is rather small and a bit tricky to get used to using it but once you have it will be fine but can sometimes still not get it right. the buttons are all down oneside for volume and power etc and if you double click the power button it opens on the camera, for quick access. The speaker is at the bottom next to the charging point and its very good sound and doesnt sound tiny at all if you turn it up to maxium volume, i personally like the speaker at the back on the phone, but no biggie. The rear camera is ok and can take a while to focus, but i am comparing with the microsoft lumia 950XL which still has one of the best cameras on the market, but this is still very good for someone who wants a good mid ranged phone. One thing which i dont like is that it is rather heavy and hard to use one handed and the metal case makes it uncomfortable to hold. The performance of the phone in general is rather slow but again thats because i am used to high end phones, so for someone who wants a phone on a budget and reasonable specs i would recommend it, but if your looking for something with really good features and to have a fast performance (RAM) i would not recommend it. The battery is very good you can easily get a full day out of it running many apps. i reckon you could get 2 days at a push if your not heavily into using apps. The Android OS works well and it is just let down by the slow running of the phone, but that is why it is at this price point. But i am sure if your new to smart phones you would not notice this. overall a good phone on a budget.
Date published: 2018-03-30
Rated

4

out of

5
by
MCC96
from
Superb all rounder
This phone may be described as a 'Budget phone' but I believe it performs so much better than that. It holds power well, I don't spend the whole day on it, but playing music through the car to and from work, and doing some texting/internetting at lunch, it still has at least 60% left easily. The screen is also very impressive, the display is sharp and very visible in strong sunlight. The best part about this phone is the camera, the photos were high quality and was really impressed with them. The phone feels great in your hand, the Aluminium frame certainly makes it feel like a top end phone, and certainly lives up to Nokia's reputation of well built phones. Are there any negatives? The processor makes it a good phone for general day to day tasks, but when using apps that are a little more demanding graphically, it doesn't run as smoothly as in less demanding apps. But I don't see this as a massive issue, considering the price of the phone. But overall, if your looking for a phone that doesn't cost a fortune but is a solid all rounder and with a good build quality. Look no further!
Date published: 2018-03-06