In a nutshell
Voice and gesture-controlled app
Attaches to car's dashboard of windscreen
Magnetically syncs to smartphone
What Carphone Warehouse says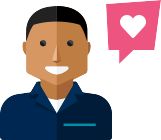 "Logitech's ZeroTouch mount uses a suction cup design to attach to your car's dashboard or windscreen, letting you control your smartphone with gestures and voice commands."
Intelligent accompanying app
The hardware comes with a free Android app that lets you control it by waving your hand in front of your smartphone's IR sensor. You can ask it to play music on Spotify or Deezer, get you somewhere, or send and read out messages - leaving you to concentrate on the road.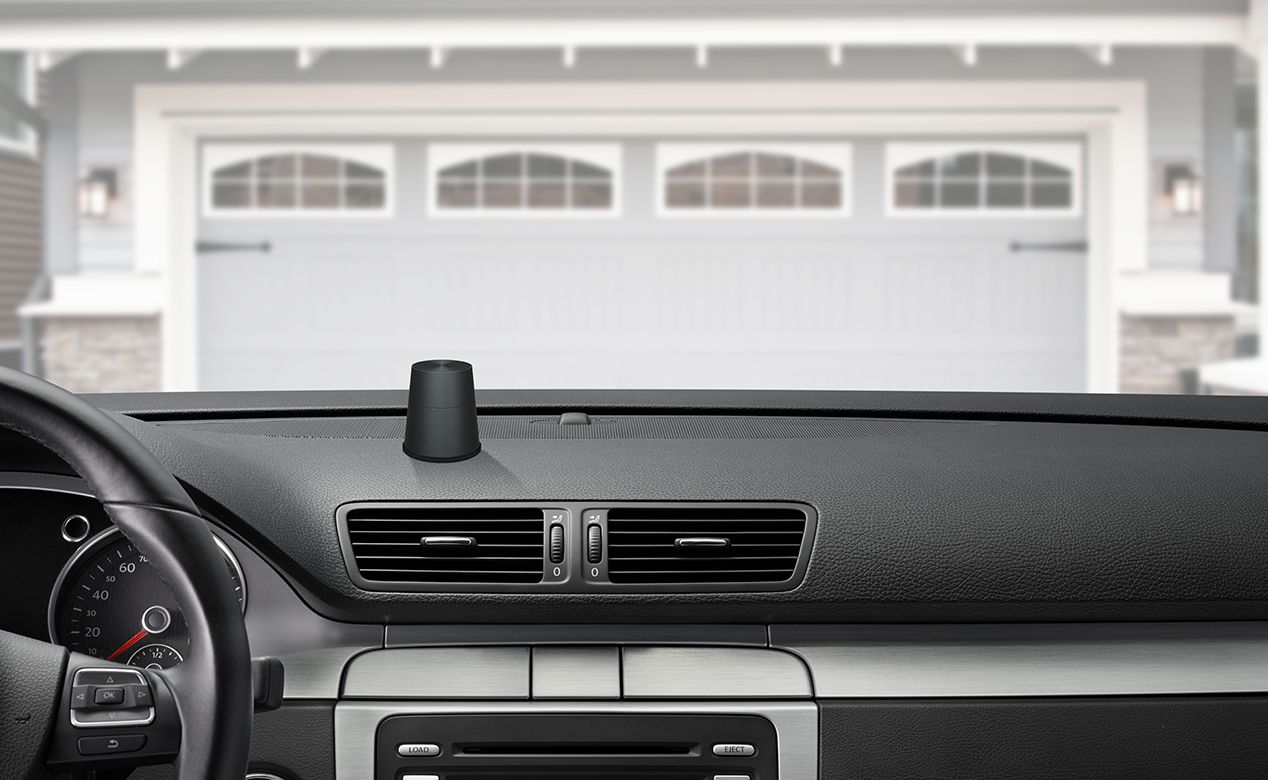 Voice-activated
Speak to the app using natural, conversational language. It understands a variety of commands, and can be silenced with a quick palm over the smartphone's screen. 
Compatibility
The Logitech ZeroTouch Dashboard mount works with all Android smartphones. 
The new version of Logitech's ZeroTouch app now incorporates Amazon's Alexa voice-controlled assistant – this means that you'll be able to control any Alexa-compatible device from the comfort of your car whether you own an Amazon Echo or not!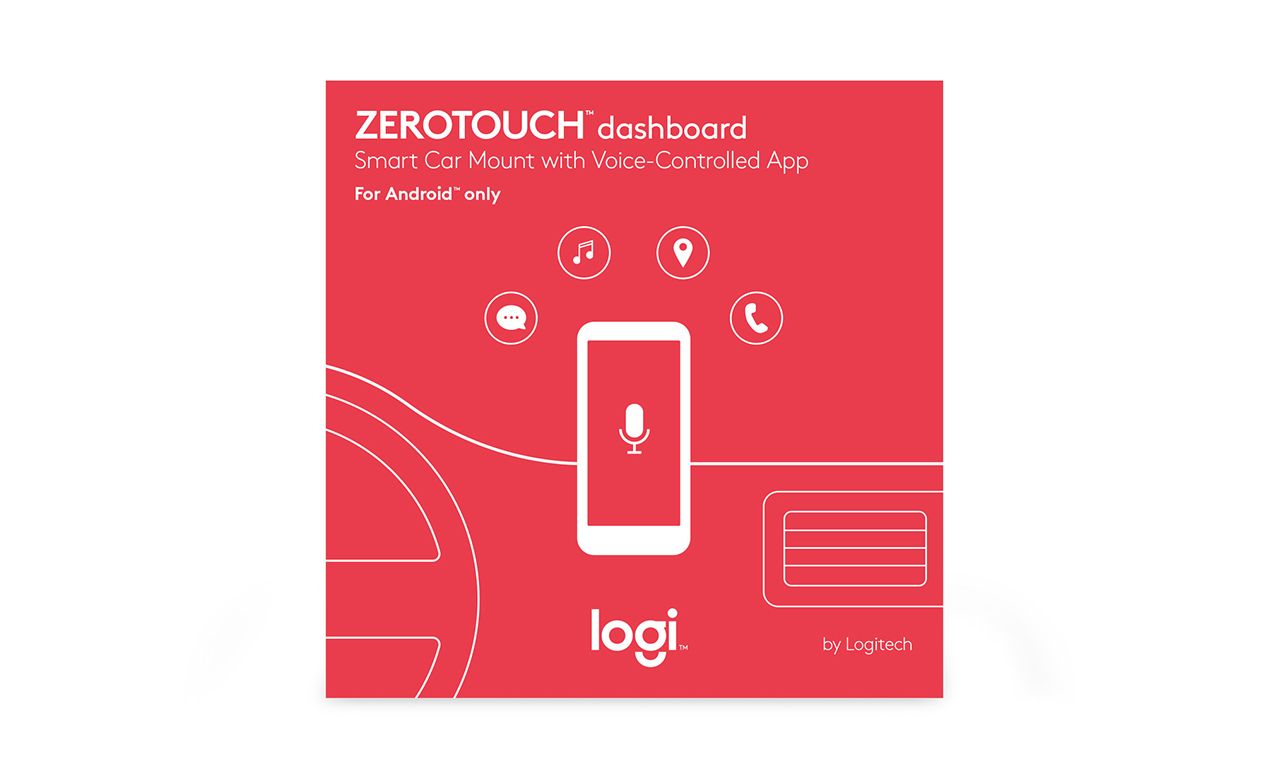 Logitech ZeroTouch handsfree kit with dashboard mount
is rated out of
5
by
21
.
Rated

4

out of

5
by
Chuffy
from
Good start, bit buggy
I've been looking for a mount for my phone for while and this is pretty close to being everything I need. Solidly attached to my dashboard and holds my Galaxy S7 Edge securely. Easy to set up and simple gesture and voice commands, having the navigator handy for when I forget to pick up my Garmin! On the downside, it'll only give you three suggestions as to where it thinks you want to go, and they're not always the nearest, or even the right places. Doesn't turn on Bluetooth for you, so make sure it's on before you mount your device. Sending sms seems pretty accurate so far, and can read whatsapp to you as well, but occasionally there's no sound when it's reading an incoming message which can make it a little frustrating. Fix the bugs and I'd give it 5 stars all the way!
Date published: 2016-11-03
Rated

5

out of

5
by
Snowflake
from
Easy to use
Small and compact easy to use easy to set up. The one thing that was hard was finding a place for it to go on the dash of my car as it's not smooth and it quite small. Sometimes it does make mistakes as to who you want it to call but there is enough time to cancel the call. Have been telling people about it as it is safe and will read texts for you and allow you to reply without touching your phone. Value for money.
Date published: 2016-10-25
Rated

3

out of

5
by
Mintulip
from
Has potential
When arrived and opened box it was quite compact and the Zero Touch looked sleek. Set up very easily and the suction cup for the screen is very good. I've had it fixed for 2 weeks and still not slipped at all. The magnet is very good too. It holds the galaxy note 3 and note 7 with no problem. Pairing the phone was very easy and done in a matter of minutes, however using the zero touch leaves a little to be desired. It's very temperamental. Sometimes it will recognise your voice commands, other times it won't. If there is any background noise it seems not too. Road noise or engine noise is not good. Has great potential, but I wouldn't recommend it.
Date published: 2016-10-13
Rated

2

out of

5
by
EskimoKing
from
Has potential
After this arrived in the post and opened it all looked very simple. The phone holder and magnet work well and easily set up as was app. It sadly is not consistent, it turns off to often. The voice activation and recognition is generally good but sometimes does not hear you at all. It has failed several times and overall it has potential but has lots of bugs. It is frustrating to use.
Date published: 2016-10-05