In a nutshell
Glass watch face with AMOLED touchscreen
Accurate workout and sleep tracking
2 weeks battery life
Smartphone notifications
What Carphone Warehouse says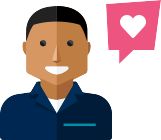 "Two weeks of battery life, a bright and bold AMOLED screen and really impressive fitness and sleep tracking. All in one beautiful, lightweight design."
Huawei Watch GT2 Classic 46MM Silver Case with Brown Leather Strap
is rated out of
5
by
31
.
Rated

4

out of

5
by
NazHW
from
Simplicity is best - Watch GT2 Pebble Brown Review
I received this product as part of a review program in return for an unbiased review. I've used smart watches for 4-5 years now. I've a keen fitness enthusiast and need real sports tracking over mobile app gizmo fun as a priority. I've experienced various telephone brands and have always opted to go for the real "fitness" brands over these years. I wasn't expecting much when receiving this watch and I've been pleasantly surprised. There are pros and cons like with anything, but I'm deciding to make this my main watch now. The watch is very light and has a good balance between smart and sophisticated (exterior) and simple gadgetry experience(software). It's very light, the screen is a good size and colourful, and it's very comfortable on the wrist. It's simply two clicks for the sports tracking down to the specific activity and it pairs very quickly with my Huawei device. The watch has a built in GPS which is very accurate for runs, a stress meter and a heart rate monitor. I've done about 30kilometeres running and found the GPS to be very effective in measuring speed per km. There is a distance and HRM alert which I found quite annoying and couldn't turn off even when I had the watch on silent. The watch does have some built in storage so I put songs on there and listening to them via Bluetooth earphones (connected to my watch) whilst running! It's great and light fun – especially without needing the phone. You can receive calls and speak to people via your watch, but I feel this is too Star-treky for me! I also found that my girlfriend loves to ask me awkward questions and observe the stress meter readings so watch out for that! The let downs were the lack of apps as this doesn't use the android watch system and I found the sync with my Apple phone much more challenging. Overall I'm really happy with the watch, the functions, the one week+ battery life with all my activities and I'm keeping this for the long run. Thank you Huawei!
Date published: 2020-02-05
Rated

4

out of

5
by
Anonymous
from
Huawei GT2
A good smartwatch, but I think it's more like a fitness watch. Very beautiful, stylish classic design. The watch is perfect for any clothing and any occasion, it comes with two types of straps: silicone and leather. There are many training programs available. There are add-ons such as calling and listening to music, and it also has a notification. There are a speaker and a microphone, but you can't call the voice assistant. Access to contacts and the ability to call from your watch only to a limited number of contacts that you add to your favorites from the Huawei-health app. They sit on your hand very comfortably. Excellent AMOLED display with a bright screen and "always-on display" function. Autonomy at the highest level-like promise up to 2 weeks! I spend 7-9% of the fare per day, taking into account the fact that I periodically answer calls from them. Now, by the middle of the 3rd day of use, the remaining charge is 80%. You can't respond to messages (not critical, but in any case, this is more important to me than the lack of NFC). You can't download third-party apps yet. I hope that all this will be added in time. My friends like them very much.
Date published: 2020-01-27
Rated

5

out of

5
by
Rameez
from
Outstanding value for money
I received this product as part of a review program in return for an unbiased review. Very impressed by the Huawei GT 2, has a very professional look and love the simplicity in the watch itself. The fitness tracker is outstanding and reacts very quickly to exercises without any lag. In the time I have been using the watch I have charged it very rarely and the most I have got out of it with full use is over 4 days which frankly is outstanding! It is value for money and would give other companies something to think about as it can stand up to its competitors and sets a high example of what you can achieve. The heart rate monitor is very precise and accurate which is helpful when looking for trends and keeping track of everything. I am very fond of the breathing exercises as it has helped me to control my heart rate and be more aware of the stress, I am putting my body through. This also allows me to be able to implement positive changes and control stress levels in the future. There are many exercises to choose from and the GT2 monitors them very well and also prompts you to work harder or notify you to take it easy. It practically as If I have a personal trainer but without all the hassle and headache. I would suggest that it is worth the money in my opinion as its looks very slick and professional and does all the necessities without a problem, the battery is truly outstanding and will keep you going without the need to worry about constantly charging it.
Date published: 2020-01-27
Rated

5

out of

5
by
Anonymous
from
Very smart
I received this product as part of a review program in return for an unbiased review. This watch is smart in both the technology and appearance. Since wearing it I have recieved many compliments on the way it looks. It feels really well made along with the magnetic charger. It was easy to set up and use and I had no problems pairing it to my phone or freebuds. It is very comfortable, the watchface is big and light but it doesnt get in the way. I have a manual job and it has not got a single scratch on which surprised me. I alos use it to take and make phone calls when at work and the quality is great. I also like the interface selection, it is so easy to navigate and there are so many different watch faces you can select. It has a very accurate step counter and is great for use when working out. I have also found the battery life to be exceptional. On a final note I can also use it to find my phone which is a really good feauture.
Date published: 2020-01-21