In a nutshell
Rapid processing speeds
Next-level AI with machine learning
4,000mAh battery - one of the biggest of any smartphone
6-inch Full HD display
Dual 20MP and 12MP camera
What Carphone Warehouse says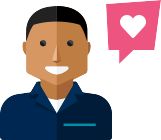 "Using the very latest AI tech, the Huawei Mate 10 Pro is packed with groundbreaking features including real-time translation and a camera that recognises cats and dogs."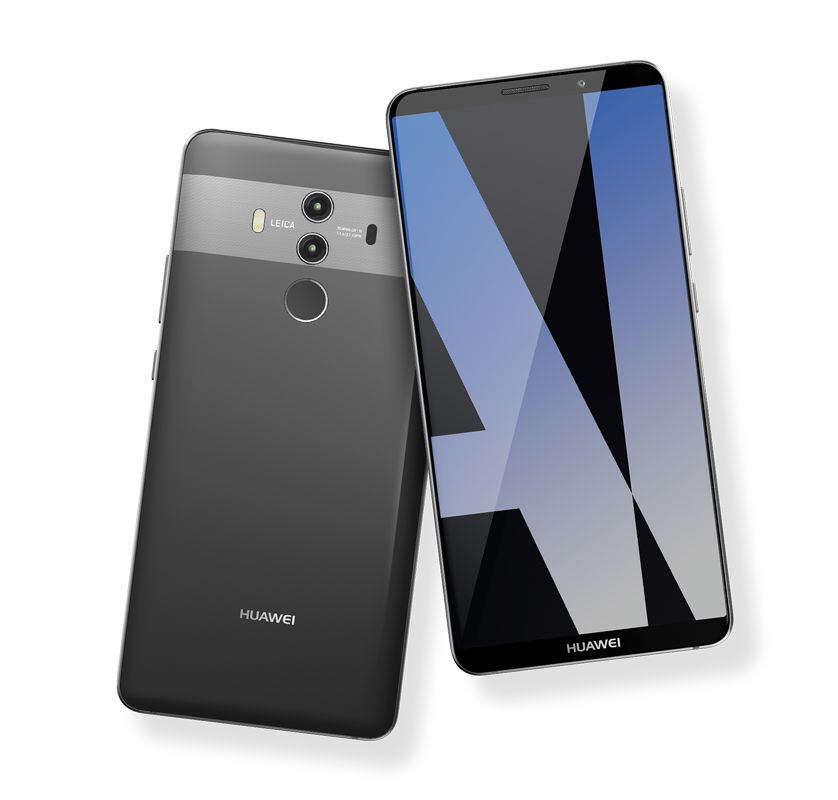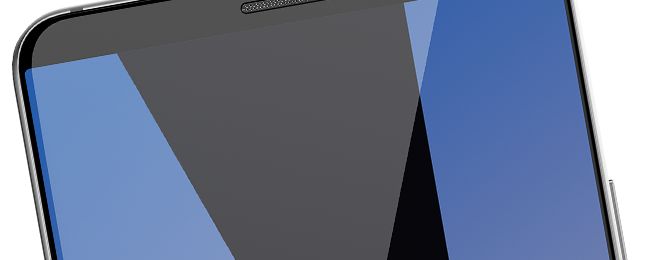 Enjoy more screen
The Huawei Mate 10 Pro's display is huge, measuring 6-inches. In place of the conventional 16:9 ratio, is an 18:9 ratio, which means it's really long and tall with slimmer bezels and the top and bottom. This way, you get more screen, without having more phone. 
Striking design
The smartphone is mainly made of glass, curving on the rear to join up to its metallic border. It's really slim too, measuring under 8mm.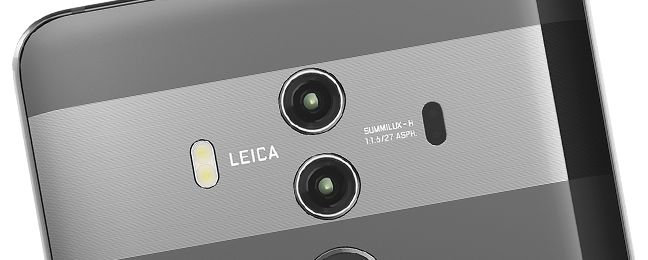 Co-engineered by Leica
Camera legends, Leica, have co-created the Huawei Mate 10 Pro's dual lens camera. At 20MP and 12MP you can expect pin-sharp photography and video in 4K resolution. The neural AI processor also recognises what you are photographing, and automatically switches camera settings for the best images, every time. 
High quality selfies
On the front of the smartphone, above the large Full HD display, is an 8MP selfie lens, with a f/2.0 aperture. This means that the lens can open really wide, to draw lots of light into the camera, for better, brighter shots.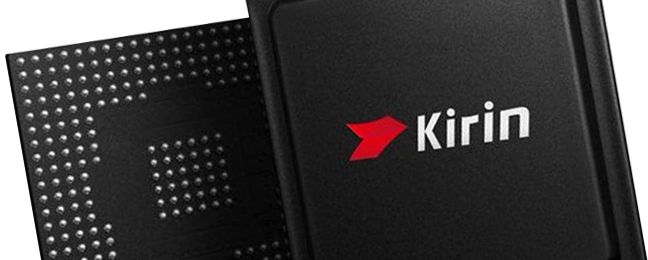 Long-lasting battery
You'll never have any battery worries with the Huawei Mate 10 Pro. The cell capacity is 4,000mAh, which is larger than most other smartphone currently available. You'll comfortably be able to get through the whole day, and into the night, on a single charge. 
Plenty of power
The Huawei Mate 10 Pro has a fast octa-core processor, so it's super responsive whether you're browsing the web or switching between apps. An intuitive Neural-Network Processor Unit has also been added to provide AI, which can do everything from tailoring your experience based on your usage habits, to translating more than 50 languages, instantly. 
Amazing gaming
The Huawei Mate 10 is the first smartphone ever to feature a MALI G72 12-Core GPU, an advanced graphics card which makes games and movies look better than ever.  
The box contains
SIM card removal tool
Headphones
Device
Charger
USB cable
Quick Start Guide
Special Features

Dimensions

154.2 x 74.5 x 7.9 mm

178 grams

Body

Calls & Messages

Operating System

Apps

Battery

Connectivity

Camera

2160p 4K

8 megapixels

Dual tone LED

20 megapixels

Music and entertainment

Processor

Octa

Hisilicon Kirin 970, cota-core, Cortex-A53

2.4 GHz

2.4 GHz

6 GB

Display

Full HD

402 ppi

1080 x 2160 pixels

AMOLED

6 inches
Huawei Mate 10 Pro
is rated out of
5
by
94
.
Rated

5

out of

5
by
Imzee007
from
One Of The Best Phones Most Will Never Know About
I received this product as part of a review program in return for an unbiased reviewIt's sad that this phone won't get the exposure it deserves, because it really is a great phone. It's sad that this phone won't get the exposure it deserves, because it really is a great phone. For starters, the battery life is incredible. With heavy use (games like Hearthstone and lots of YouTube) I can easily come out the other side of my 12 hour shift with 15-20% left. If you do have to charge it though, the supplied charger puts out 4.5A @ 5V and will get you several more hours of use in no time flat. The fingerprint sensor is something else that is unbelievably fast. Almost the instant you touch the well placed sensor the phone is unlocked. I've used many other current phones with fingerprint sensors but this one is in a whole other ballpark as far as speed is concerned. Another thing I like about it is the stereo speakers. This phone uses the single bottom firing speaker while in portrait mode but uses both when in landscape and is more than adequate for showing your co-workers the latest video you found of Panda bears falling over and over again. The camera is another area that Huawei made sure was done right. Pictures turn out great with no effort and only get better with all the options they give you. Same goes for videos, there are a total of 9 different modes of video that go from tiny MMS size videos to 4k @ 30 fps, along with 1080p @ 60 & 120 fps, and 720p @ 240 fps. As for the things I don't like. My main gripe is the display. Yes, under most circumstances it's a great screen even though the resolution isn't as high as other flagship phones. There are really only a few instances where its lower resolution shows itself, and the main one where I notice it is in the game Hearthstone. When your cards are low in your hand the card art is pretty distorted looking. When you bring them up to take a closer look they are much better looking other phones that have a 2k display. The other complaint I have is of course the lack of a headphone jack. We've all got our own opinions and I'm on the side that misses it. If Samsung can make an IP68 rated phone with a headphone jack then Huawei should be able to as well. But of course them and Google are too busy worrying about what Apple is doing. We don't need thinner phones that make it easier to bend/break these expensive phones, and I'd much rather have the jack than the IR blaster they included.
Date published: 2018-04-13
Rated

5

out of

5
by
Ezra
from
Huawei Mate Pro 10
This review is based on my experience of using the Huawei Mate 10 Pro for a month. I received this product as part of a review program in return for an unbiased review. The Mate 10 Pro immediately catches the eye with an attractive metal and glass design. The almost bezel-free OLED display not only looks fantastic, it helps the device to fit comfortably in the user's hand, pocket or purse despite the expansive 6-inch display. As for the rest of the Mate's hardware, Huawei has left nothing in reserve. The 128GB internal memory quickly lay to rest any concerns surrounding the lack of external storage, and the rear facing fingerprint scanner is also lightning fast and accurate. Huawei have brought a number of unique and innovative approaches to the device that prospective users should be aware of. The first is EMUI, Huawei's 'EMotion' User Interface is responsive, intuitive and a lot of fun. It strikes a class-leading balance between user choice and background optimisation, while also playing a lead role in providing what I consider to be the best battery life of any smartphone I have used. In fact, the battery life is so significant, I consider it to be a defining feature of this device and one that can resolve the concerns of many smartphone users who carefully manage their phone use so that it can last the day. The second distinguishing feature (and my favourite) is the dual camera system. A 20MP camera is backed up by a second 12MP module that intelligently provides not only extra light information for your evening photos, but depth information to generate stunning shallow depth of field photos. It also provides a means to take true black and white photos that, in my experience, turn overcast days into opportunities for creative masterpieces. These additions are indicative of Huawei's thoughtful, user-oriented approach when developing the Mate 10 Pro and I have also been delighted on countless occasions by other considered inclusions. The bundled super-fast charger, a complimentary silicone case, and the surprising inclusion of an IR blaster (which quickly replaced all my TV remotes), are just three of myriad examples. In conclusion, the modern design, mature UI and stellar hardware and software performance make it difficult not to recommend the Mate regardless of whether you are an iOS convert or android veteran. Huawei deserve great praise for the Mate 10 Pro and, were it not for a missing headphone jack, I would be describing it as flawless
Date published: 2018-04-12
Rated

5

out of

5
by
Craig1989
from
Mate 10 Pro: A true friend in today's mobile life.
I received this product as part of a review program in return for an unbiased review. So, I can say after four weeks of use I would highly recommend this wonderful phone. First, the box is sleek, functional with incredible attention to detail. The included accessories are great, it was a great surprise to see the phone already had a screen protector applied and there was a very slim gel case included too. I chose to swap out my business phone so I could gather some comparisons with my personal flagship device. The specifications of this Mate 10 Pro are some of the best on the market right now. 6GB of RAM and a top end proprietary chipset, it will not slow you down. I found this device to be exceedingly fast, most of the time out performing my flagship phone; much to my annoyance considering the price difference! The 6" almost bezel-less AMOLED Screen captures your eyes and draws you in with its deep blacks and vibrant coloures. The Huawei is packing two rear cameras. This dual set up with Leica branding produces some truly exceptional photos. I have taken it to Spain with me, as well as all over the UK and not once have I been disappointed with the clarity of the shots it captured. The dual lenses are comprised of a 20MP Monochrome and a 12MP colour, both sat behind bright f/1.6 apertures. This allows for incredibly bright and detailed shots without the need for a flash. Moving on to the battery, this 4000mah built in power house is simply incredible. Comparing it to my 3600mah personal device, they are worlds apart. This phone has genuinely lasted me a week on average with normal use. When it eventually comes that you need to charge,it will get to nearly 60% in just 30 minutes with the provided "Super Charger". On to the things which really didn't please me. First, the software, while not too dissimilar to stock Android, It comes with some applications which I feel are not necessary, for example "Mirror". Secondly the lack of a 3.5mm headphone jack. It becomes quite a chore having to remember the headphone adapter all the time. Overall, I have loved this phone and it has certainly opened my eyes to for my next device. Not to mention all my friends who have been simply stunned at the quality of the pictures it produces and how long the battery lasts! Pros: • Incredible battery life • Amazing Camera • Wonderfully bright and clear screen • Super-fast processor • IP67 Water resistance Cons: • Lack of 3.5mm headphone jack • Huawei apps pre-installed
Date published: 2018-04-12
Rated

4

out of

5
by
Anonymous
from
One of the best android out there
I received this product as part of a review program in return for an unbiased review and so far my experience has been great. The Design is one of the sexiest out there with a premium finish. It feels luxurious and the curved gorilla glass back isn't just for good looks it actually feels great in the hand. The glass then transitions to a glossy metal frame which just adds to its beauty and durability. The 6inch OLED edge to edge screen is definitely up there. The colours are vibrant and with added HDR support you definitely have a premium experience although probably lags behind due to the 1080p resolution as in my opinion 2k would've been the ideal resolution. Having said that its still a beautiful screen with an amazing 80% screen to bezel ratio. The mate 10 pro comes with an octa core processor,6GB of RAM and 128GB storage which makes up for not having an SD card slot. It comes with IP67 dust and water resistance. It comes loaded with the latest android 8.0 running EMUI on top. The phone runs smooth thanks to the 6GB RAM. The processing power and graphics power is definitely flagship. I play a lot of PUBG on it which is a heavy game to run on most phones and it does it without breaking a sweat. The camera definitely shines in low light conditions thanks to the f/1.6 dual camera system. One's a 12MP RGB sensor with optical image stabilisation the other is a 20MP monochrome sensor. It really is a great point and shoot camera but also comes with a lot of enthusiast features and settings. One of my favourite things about the camera is you can get that amazing bokeh effect with the wide angled lens. The new AI zoom feature is one of the best digital zooms I've seen. The shooting modes are too abundant to list but that's a good thing plus it also makes 4k videos. The front camera is a solid 8MP which can make 1080p videos. The best thing about this phone is the battery. A 4000mAh battery which is unheard of in the current flagship market. It is great. I'm a heavy youtube user, browser and play a lot of PUBG. All that and I still easily get through the whole day. And that's all without the power saving features that come with the phone. On top of the great battery life the supercharge feature is amazing it gives 50% charge in 30mins. It really is a great phone but it isn't perfect like it should definitely have a 2K screen. EMUI isn't for me. No headphone jack, really? Glass back yet not wireless charging? Having said that I would still recommend it
Date published: 2018-04-12