Sony Xperia™ T
The Sony Xperia™ T is a dream if you want a slick smartphone that'll give you the best HD experience. A large screen designed for image quality, crisp 13MP camera and Sony's own music and videos apps make it a perfect multimedia mobile device..
HD quality, right in your pocket.
The front of the Sony Xperia™ T is dominated by the 4.6" touchscreen. It uses Sony's own Mobile BRAVIA® Engine, which is one of the best screen technologies around. Combined with 720p HD resolution, colours are life like, images super sharp and one of the best mobile screens available is yours.
A real sharp shooter.
Flipping over the Xperia™ T reveals the 13MP camera, more than enough for even the pickiest of photographers. With the Sony Exmor R™ image sensor low light performance is mighty impressive, and thanks to speedy software, you can take a photograph from sleep mode in under a second. There's also a 1080p HD video recorder, and of course a front facing camera for 720p video calls.
Sharing just got easier.
With 'One-touch' NFC (Near Field Communication) technology, you can pair devices and share even faster. Just bump together compatible Sony devices and they'll pair to each other instantly. This'll mean you can send photos to smartphones or stream music on Sony speakers without any hassle.
Even smarter HD sharing.
Want to show off your latest camcorder moments or play a new blockbuster from your phone on the big screen? The MHL connectivity means you can connect to an HDMI device, such as a TV, and charge your phone from the same cable. This means you won't need a separate charger to play your HD content on your HDMI devices and won't be low on power when you need to use your phone.
Speed and battery efficiency.
The processor inside the Sony Xperia™ T is what keeps everything going and allows it to open multiple apps at once. The 1.5GHz dual core Snapdragon S4 is Sony's chosen chip, and it's one of the most powerful around, even rivalling and at times exceeding the speed and performance of quad core chips. And, because it's such an efficient bit of kit, it means your smartphone has a better battery life too.
Packed with awesome software.
Simply touch an Xperia™ SmartTag with your Xperia™ S and your phone will open apps and change settings to whatever you've programmed it to. Finally home? Walk in the door and touch your Xperia™ SmartTag to turn on Wi-Fi and launch your news & weather app. Or hop in your car, touch your Xperia™ SmartTag to turn on GPS, Bluetooth and even launch Google™ navigator. Start up as many tasks as you want - the choices are endless.
Snapdragon™ processors by Qualcomm®.
The digital brains inside the smartest devices. The Snapdragon family of processors are designed using best-in-class technology. Everything that your smartphone needs is built right into one chip – the CPU, the graphics processing unit (GPU), internet connectivity software, power management and multimedia features. This means Snapdragon processors give great efficiency and battery life while still providing power and multitasking abilities. Learn more about Snapdragon™.
Movie downlaod of Django unchained*
When you purchase any Sony Xperia™ device on Pay Monthly or Upgrade, you'll be able to download the two time Oscar winning blockbuster Django Unchained in all its amazing HD quality. Critically acclaimed and full of action, it's the perfect film to take with you on a long trip, or even show off the sharpness of your new phone's screen to your friends. Available to Download from 13th May 2013 at https://campaigns.sonymobile.com/cpw-django/. Terms and conditions* apply.
*Terms and conditions. Offer available until June 30th 2013. Redemption valid until Oct 31st 2013. You must be 18 or over to redeem. This offer is exclusive to Xperia devices bought at Carphone Warehouse during May and June 2013 and is limited to the first 20, 000 customers. Offer available to Pay Monthly and Upgrade customers only.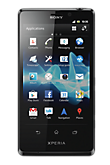 Business
Connectivity
General
In the box
Multimedia
Navigation
Specifications
*Subject to fair use policy.
The usage rates above are indicative. Due to the VAT increase to 20% on the 4th January 2011, many charges are now fractions of pence.
Charges outside of your allowance
Usage rates
Daytime
Anytime
Eve/Weekend

-

MMS Picture
30 p each
30 p each
Anytime to landlines
30 p per min
SMS Anytime Same network
12 p each
Call anytime Same network
30 p per min
Video messages (other nets)
51 p each
51 p each
Call Anytime any network
30 p per min
SMS Anytime any network
12 p each
Voicemail (same network)
30 p per min
*Subject to fair use policy.
The usage rates above are indicative. Due to the VAT increase to 20% on the 4th January 2011, many charges are now fractions of pence.
test At Geek Squad, we love technology and now it's such an important part of everyday life, there's nothing we like more than being on hand to help sort out any tricky techy questions. We want to help you get the most from your mobile phone with round-the-clock technology support as well as insurance to cover you and your mobile phone against the unexpected.
CHOOSE THE RIGHT PLAN FOR YOU
| | | |
| --- | --- | --- |
| | + | |
Sony Xperia™ T

with Geek Squad Mobile - Insurance & Tech Support

£12.99per month

Full terms & conditions here
Insurance against:

Theft

Loss

Accidental damage
Breakdown

24/7 telephone tech support

Accessories cover

Smartphone security

1 month FREE

Worldwide cover
*Subject to fair use policy.
The usage rates above are indicative. Due to the VAT increase to 20% on the 4th January 2011, many charges are now fractions of pence.