Nokia Lumia 925
Nokia Lumia 925
For photography fanatics, the Nokia Lumia 925 is a sleek and fast top of the range smartphone with an incredible camera. The Lumia design and build quality makes it look and feel special while the PureView camera is the most advanced snapper on a smartphone.
The essential tech specs.
With a 2,000mAh battery the Nokia Lumia 925 can keep going for up to 440 hours on standby or nearly 13 hours if you're making phones calls. It's powered by a 1.5GHz dual core Snapdragon processor and Windows Phone 8 for a smooth experience. The 4.5" HD screen has a resolution of 768x1280, giving a 332 pixels per inch pixel density. The screen's great for looking at the superb photos you'll have taken with the 8.7MP PureView camera. There's also 16GB of internal storage which is not expandable.
A stunning and original look.
Crafted from a single block of aluminium, the unique and elegant design of the Nokia Lumia 925 makes the frame stronger, but also acts as a metal ring antenna, giving you better reception. Blended into the metal is a gently curved polycarbonate back that feels great in the hand and draws the eye to the Lumia 925's excellent 8.7MP PureView camera.
The PureView camera.
The 8.7MP PureView camera is fantastic for low light shots, perfect if you love going out on weekends or want to grab a great sunset shot. It's got a huge sensor, the part of the camera that absorbs light, and dual LED flash to really light up your photos. The Carl Zeiss optics are held steady with Optical Image Stabilisation. This means that the camera has tiny mechanisms that stop the lens shaking and wobbling. In low light the camera can let more light in without giving blurry shots, and during videos the shots stay steady and won't bounce around as you move.
Packed full of camera effects and software.
The Nokia Lumia 925's camera isn't just high spec, it's got some great software too. Take Smart Camera - it means you'll never miss a moment, because every time you take a photo, you're actually capturing 10. You can then go back and edit or enhance your shots later. How about Action Shot – this puts together 10 frames into one shot, perfect for sports photos or shots of break dancing. The Object Removal feature does what it says, letting you delete a stray passer-by from your shots in a second. Ever seen Cinemagraph? It lets you animate photos, great fun for sending via Whatsapp.
A truly special touchscreen.
At 4.5" the screen's a good size for viewing videos and websites, but still easy to use with one hand. OLED and ClearBlack HD+ technology means the display has true blacks, great sharpness and is incredibly energy efficient. Special Colour Management software ensures the colours displayed are exactly as they look in real life. Nokia has raised the glass so it's curved and feels ultra smooth under your finger, while EasyToClean treatment means mess will wipe right off. And because it's super sensitive, you can use it with gloves on, with a pen, or even finger nails.
Get 4 FREE mobile games with Snapdragon.
Purchase a Nokia Lumia 925 and receive a free download of Asphalt 7, Modern Combat 4, NOVA 3 and Let's Golf! 2 courtesy of Snapdragon. You will receive an SMS with a unique URL within 14 days of purchase. To redeem your free games, simply click on the unique URL to go to a redemption page and download the games straight to your device.* Learn more about Snapdragon.
Get £20 worth of apps FREE when you buy a Nokia Lumia 925.
Buy a Nokia Lumia 925 and you'll get £20 to spend on apps and games in the Windows Phone Store absolutely FREE. So you'll be able to enjoy top games like Assassin's Creed and Plants vs Zombies.**
*
Promotion starts 5th November and ends 14th January 2014.Offer available while supplies last. Offer open only to legal residents of the United Kingdom (defined as England, Northern Ireland, Scotland and Wales), aged over 18 years of age; and who have purchased a specific Nokia phone from Carphone Warehouse during the promotion period. Full terms and conditions.
**
Head to http://www.nokia.com/gb-en/apps-voucher by 15th January 2014 and follow the instructions to claim. Offer available when you buy a Nokia Lumia 1520, Nokia Lumia 1020, Nokia Lumia 925 or Nokia Lumia 625 between 15th November 2013 and 15th January 2014.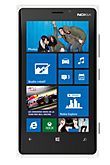 Battery life and operating system
Body and screen
Call
Camera
Connectivity
General
Music and entertainment
Processor and memory
*Subject to fair use policy.
Charges outside of your allowance
Usage rates
Any

Customers opting for the Red 4G-ready plan, can choose to have either Spotify Premium or Sky Sports Mobile TV included for the first six months. They are then charged at £4.99 per month for Sky Sports Mobile TV or £9.99 a month for Spotify Premium. Customers can cancel at any time and will still get double the standard data allowance and 4G service.

Customers on the Red 4G-ready L plan and the Red 4G-ready XL plan get Spotify Premium or Sky Sports Mobile TV included for the whole two years of their contract. At the end of the two years, they are then charged at £4.99 per month for Sky Sports Mobile TV or £9.99 a month for Spotify Premium. Customers can cancel at any time and will still get double the standard data allowance and 4G service.

UK picture message (MMS)
37 p each
UK video message
62 p each
Call Anytime any network
40 p per min
Anytime to landlines
40 p per min
SMS Anytime any network
15 p per message
Voicemail
35 p per min
*Subject to fair use policy.
At Geek Squad, we love technology and now it's such an important part of everyday life, there's nothing we like more than being on hand to help sort out any tricky techy questions. We want to help you get the most from your mobile phone with round-the-clock technology support as well as insurance to cover you and your mobile phone against the unexpected.
CHOOSE THE RIGHT PLAN FOR YOU
| | | |
| --- | --- | --- |
| | + | |
Nokia Lumia 925

with Insurance & Tech Support - Mobile Complete

£12.99per month

Full terms & conditions here
Defaqto 5 star-rated mobile phone insurance
First month's cover FREE
Cover for accidental damage, theft and loss
Cover for liquid damage
Cover for unauthorised use
In-store Tech support or 24/7 by phone
Cover for up to £300 of Carphone Warehouse phone accessories
Next working day phone replacement on claim acceptance
Insurance underwritten by Aviva
Security software for your smartphone.*
Find out more about Geek Squad Mobile Complete Insurance
*Subject to device compatibility.
*Subject to fair use policy.
Why buy from us
Live Tariff Checker

Find out more
Compare and save upgrade promise
Find out more
Free next day delivery
Find out more
Getting your tech workingFind out more
Trade Up when you Trade In
Find out more
Upgrade Reminder Service
Find out more